HCSS Internship Blog and Interviews
Hi Tara, can you briefly introduce yourself? Tell me about your previous experiences, if you've done any other internships and that kind of thing?
My name is Tara de Klerk, I did a bachelors in European social and political studies and I'm now doing a Master in crisis and security management at Leiden University. Previously, I have volunteered as a research assistant for an associate professor and I also was in the Energy Department at an insurance broking firm but it is safe to say those experiences were quite different to my time here at HCSS.
So you mentioned that your current internship is very different from your previous ones, do you think you could tell me how? Also what kind of roles and responsibilities you have as an intern at HCSS?
I think the first main difference for me is that you're immediately given responsibility here at HCSS, in my former internships, I mostly shadowed an existing employee, observing how they did their work there and helping them with their tasks. Whereas here I've been given a lot more freedom to create my own research objectives and carry out tasks in way that works for me under the guidance of the analysts. Therefore, I think what puts HCSS apart from other experiences is the personalised journey for learning and career development.
HCSS has a reputation as a think tank that looks at a variety of topics including defence, geopolitics and economics; how has this impacted your work as an intern and have you been able to learn from this interdisciplinary approach?
So I think the word interdisciplinary is very closely associated with my academic background where I took loads of different modules from different disciplines – I often referred to myself as the Jack of all trades master of none. However, I fortunately got to use this skill here at HCSS where one project or publication can incorporate lots of different theories and disciplines. Fields, such as psychology economics, politics, have frequently been fused together to really get holistic overview of a specific topic and tackle a problem from different angles. Also, talking with interns and analysts from different backgrounds not only made for good conversations but allowed me to gain different perspectives from people and make my research more well-rounded.
So do you find that HCSS supports the professional development of its interns? Are there any extras to the internship programme that have helped you?
Something that I think makes HCSS very unique is that you quickly build a very close relationship with the analysts, so that means that you can learn directly from how they work and the projects they're working on. I also think that HCSS has put a lot of effort into offering programmes to help with the future development of interns. For example, we have one analyst who offered a training seminar on CV writing and another on writing for publications and these lessons can be used both during the internship and in future careers. These were all super helpful and the free lunch provided certainly didn't hurt anyone. I also really appreciated the mentorship programme as you get a very close relationship with another analyst with monthly lunch catch ups. So if you have any questions you are provided with a very warm environment to ask them.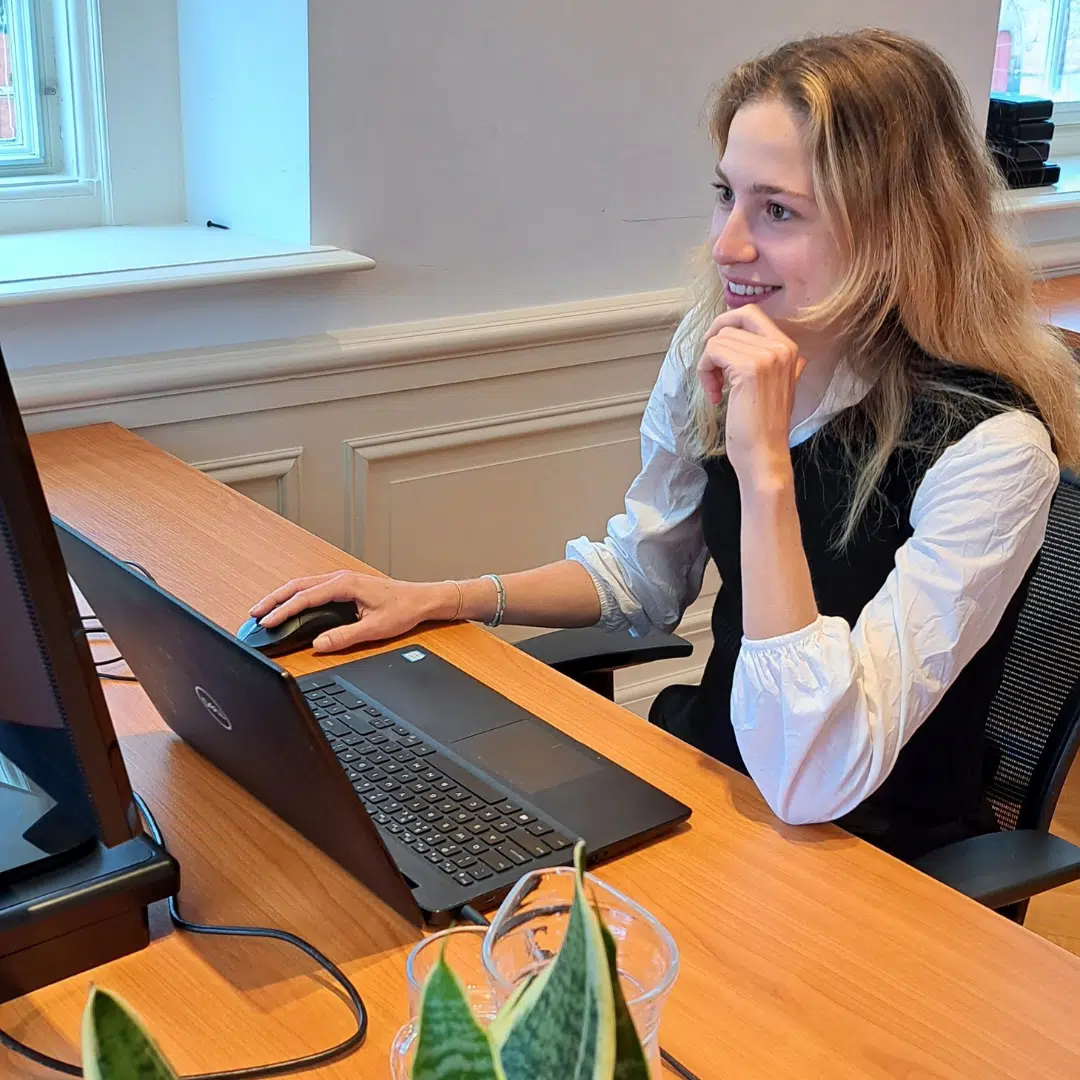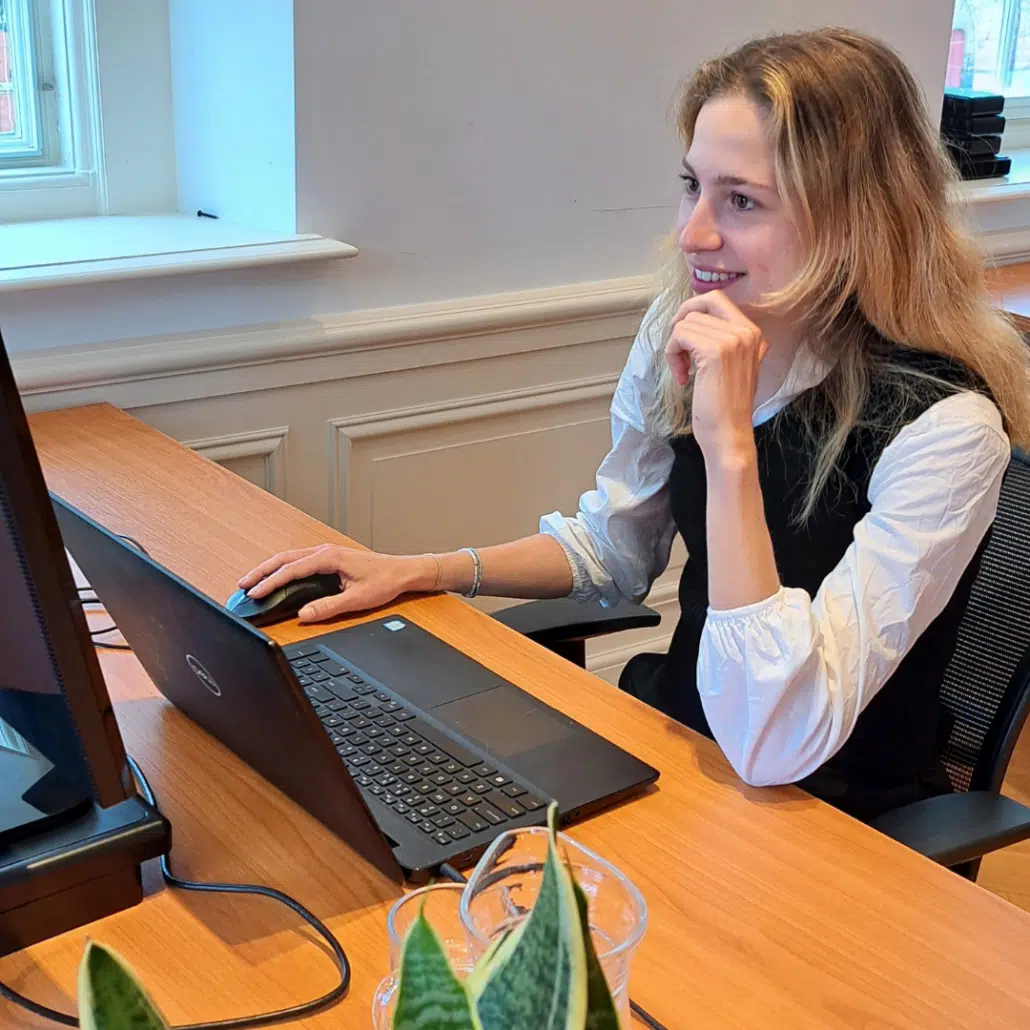 Looking back on your experience as an intern is there anything you would have done differently and do you have any advice for aspiring interns?
Looking back, I think the main thing I would have done differently would have been to be more proactive in my approach, to tell analysts what subjects I enjoy and which projects I'd be keen to be a part of. The colleagues here at HCSS really respect your interests and you taking your own initiative so I think earlier confidence to take on this approach would have really helped me progress a lot quicker. For people aspiring to join HCSS I definitely think that the most important advice I can give is to forge a clear interest regarding geopolitical topics and specify your research goals. I think if you have a strong passion for what you're doing, this will come across clearly in your writing sample and interview, making you a more attractive candidate for the HCSS internship.
So Tara, did you enjoy experience as an HCSS intern?
Definitely, HCSS created very wholesome and collaborative environment in which I really felt at home. There were plenty of socials, group lunches, and a lot of steep learning curves which made this a really valuable experience.
This interview was conducted by HCSS PR and Communications Assistant, Alessandra Barrow