My name is Michał Górecki. I was born and raised in Warsaw, Poland. I am a third-year student of Bachelor Security Studies at Leiden University, Campus the Hague, and I am doing my internship at HCSS as a part of elective space during my degree.
As much as I like studying and broadening my knowledge at the university, I knew from the beginning that I would apply for the general internship programme at HCSS during my elective space. There is a couple of reasons behind this decision. First, I wanted to use the knowledge obtained during my studies in practice. I was certain HCSS would be a perfect place to do that, as the organization has a solution-driven approach to security challenges and delivers practice-oriented policy recommendations to various ministries. Second, HCSS occupies itself with topics that are closely related to my interests, namely geopolitics, defence, and security. As an aspiring security expert, I hoped that my time at HCSS would prepare me for my future career and enhance the quality of my master's application. Third, I wanted to deepen my understanding of diverse security issues, including those that concern the security of my motherland. So far, I have not been disappointed with this experience. I would go even further and say that the experience surpassed my expectations.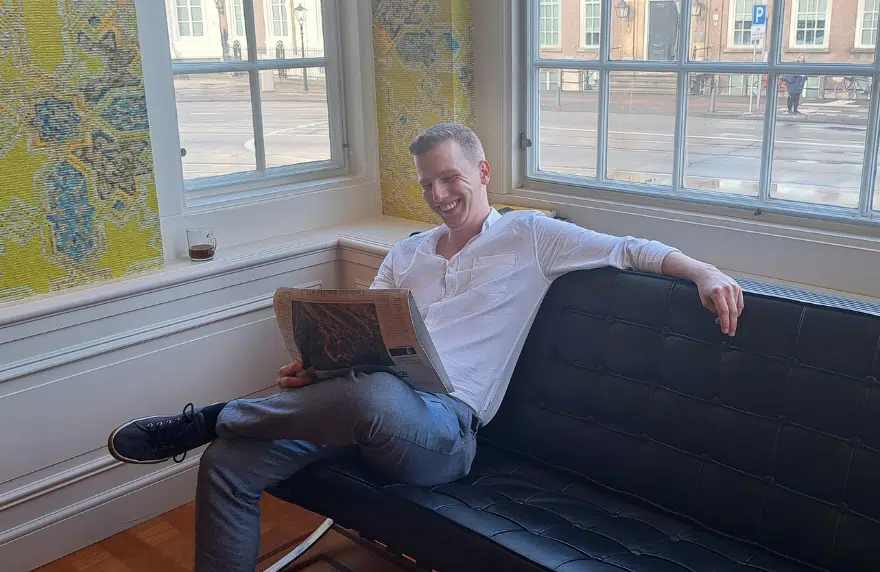 The start of my internship coincided with the strained geopolitical environment exemplified by the further Russian invasion of Ukraine and rising tensions between the US and China. In this regard, my time at HCSS and informal conversations with my experienced colleagues helped me better understand the ongoing war in Ukraine, just across the Polish eastern border. Moreover, it has shown me the points of view of other states and helped me identify where and why the interests of the NATO Member States might diverge.
An extremely positive thing about office life is that an average day does not exist. The work environment is dynamic, the projects I work on during the week are diverse, and every day is different from the previous and the following ones. However, usually, a day in the office consists of collecting information, attending meetings with clients, contribute to the writing of reports, organizing events, and performing editorial tasks, such as proofreading. The HCSS general internship programme is very well-organized and flexible, and the interns are treated with much care and great responsibility. The responsibility and independence I was given, made me a full-fledged and valuable member of the team, instead of a stopgap who does everything but nothing relevant. Moreover, I have had ambitious, young, and curious fellow interns around me. The analysts and senior analysts are welcoming, while the management cares that the entire team is well integrated by organizing Friday borrels and various outings. Those are my favourite moments since they allow you to feel a part of the team and get to know your colleagues from more personal, rather than professional, perspective.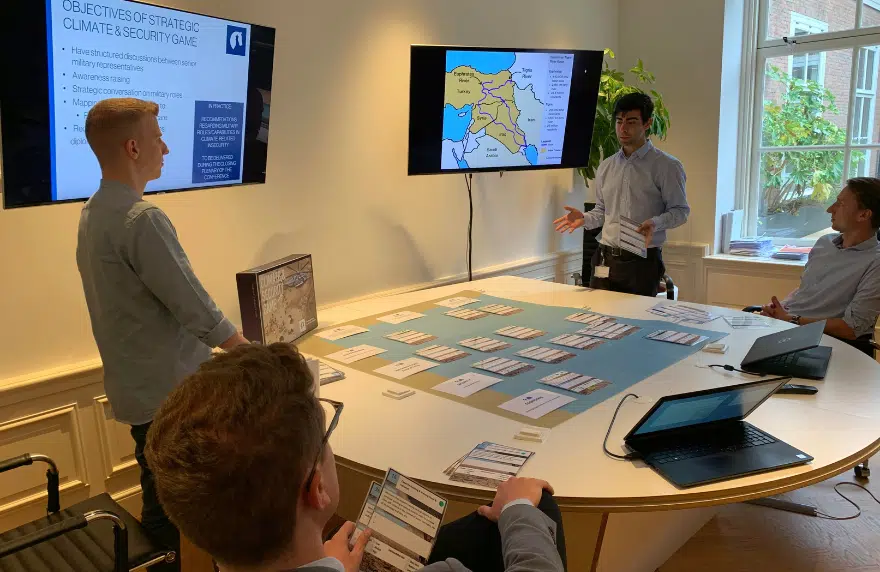 The internship at HCSS has allowed me to improve myself. For example, it has helped me to enhance my creativity and lift my group work skills to another level through better coordination with my colleagues. These improved capabilities contributed to the production of high-quality pieces. I am particularly proud of my work on the EU's strategic autonomy and operational security, which, in the form of briefings, were presented to the Dutch parliament by one of my colleagues. I liked the EU's strategic autonomy and divergent points of view on this issue among the Member States so much that I ended up writing my snapshot on this topic. The snapshot will be published on the HCSS website, and it will, hopefully, have a real-life impact.
If you are interested in applying for the HCSS general internship programme, visit the HCSS Jobs and Internship page!
Read internship blogs from other interns: