With the arrival of the holiday season, we'd like to offer HCSS' loyal followers a curated selection of the finest literature in time for Christmas! Every winter our analysts and interns recommend a curated selection of books perfect for cosy fireside reading.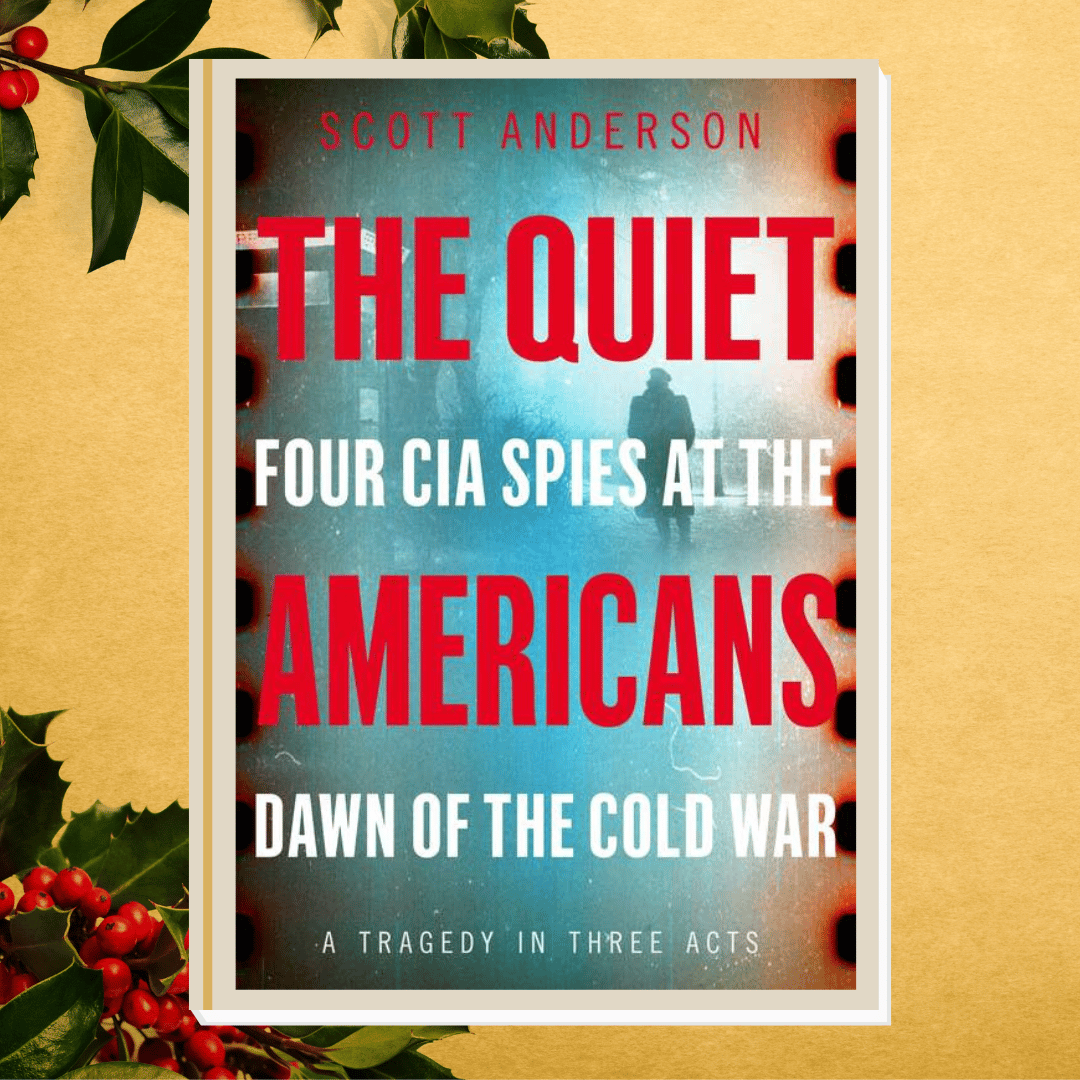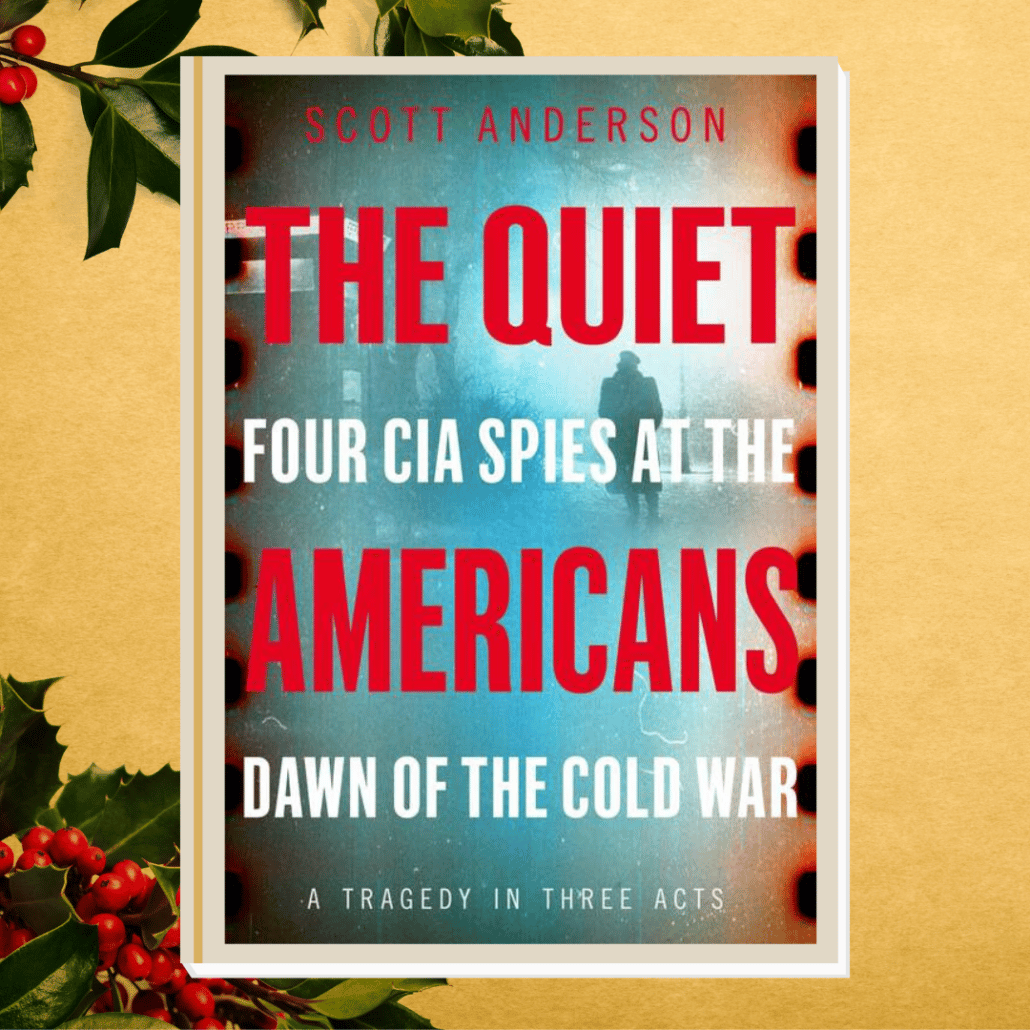 Strategic Advisor International Affairs Kees van Rij recommends the The Quiet Americans by Scott Anderson.
Somewhere John le Carré mentions that "the secret service is the only real measure of a nation's political health, the only real expression of its subconscious". How true, when one reads Scott Anderson's "The Quiet Americans, four CIA spies at the dawn of the Cold War" (2020). A fascinating reconstruction of America's international involvement in the early years after 1945, full of new revelations. Still valuable today, giving an insight in the "can do" mentality of the USA, even though the actual events occurred a long time ago.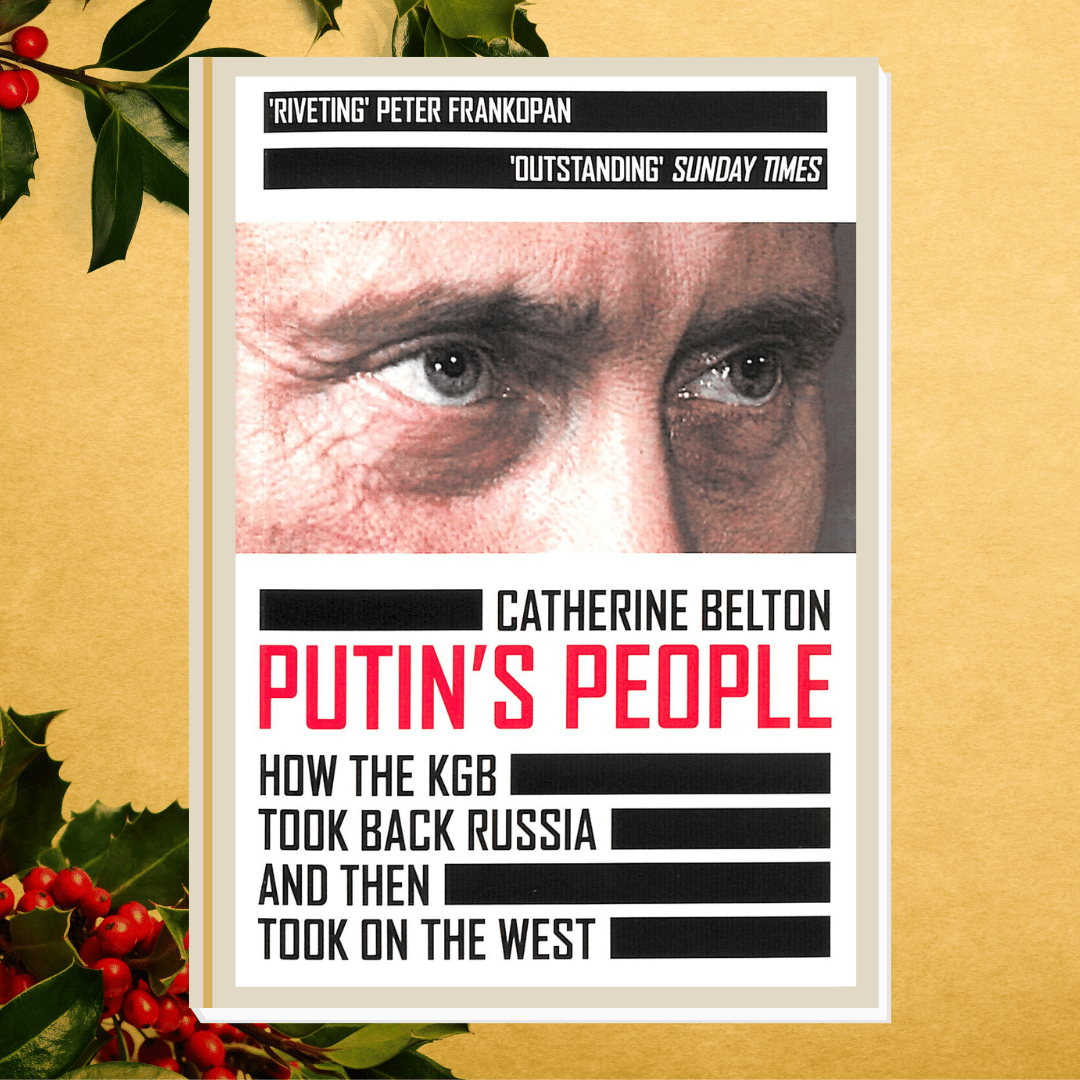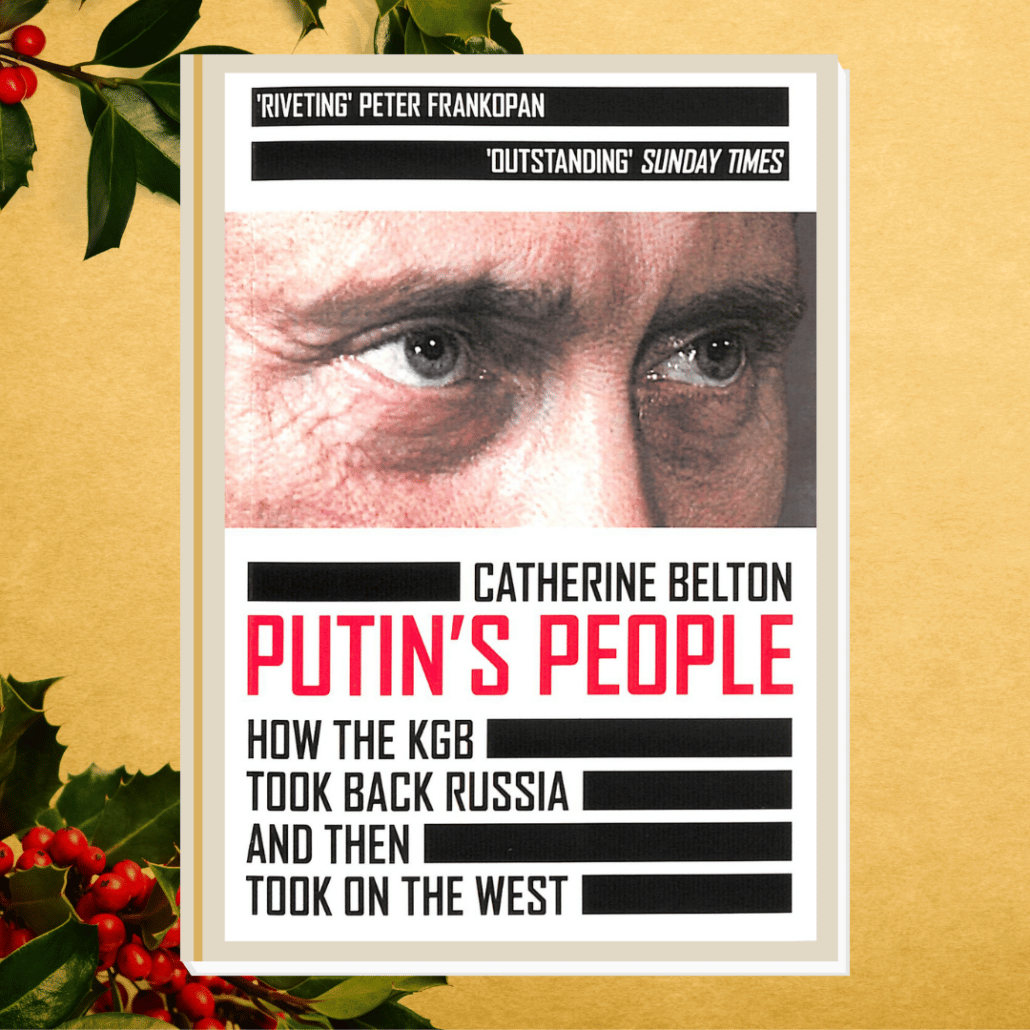 Russia and Kremlin Specialist Helga Salemon recommends Putin's People, how the KGB took back Russia and then took on the West by Catherine Belton.
The untold story of the rise of Vladimir Putin and the select group of KGB men who, by replacing Yeltsin and his free-wheeling tycoons, took Russia in their iron grip. I found this book fascinating because it explains in detail the rise of Putin, though I have some doubts about its central thesis, that the KGB planned its 'coup' all along.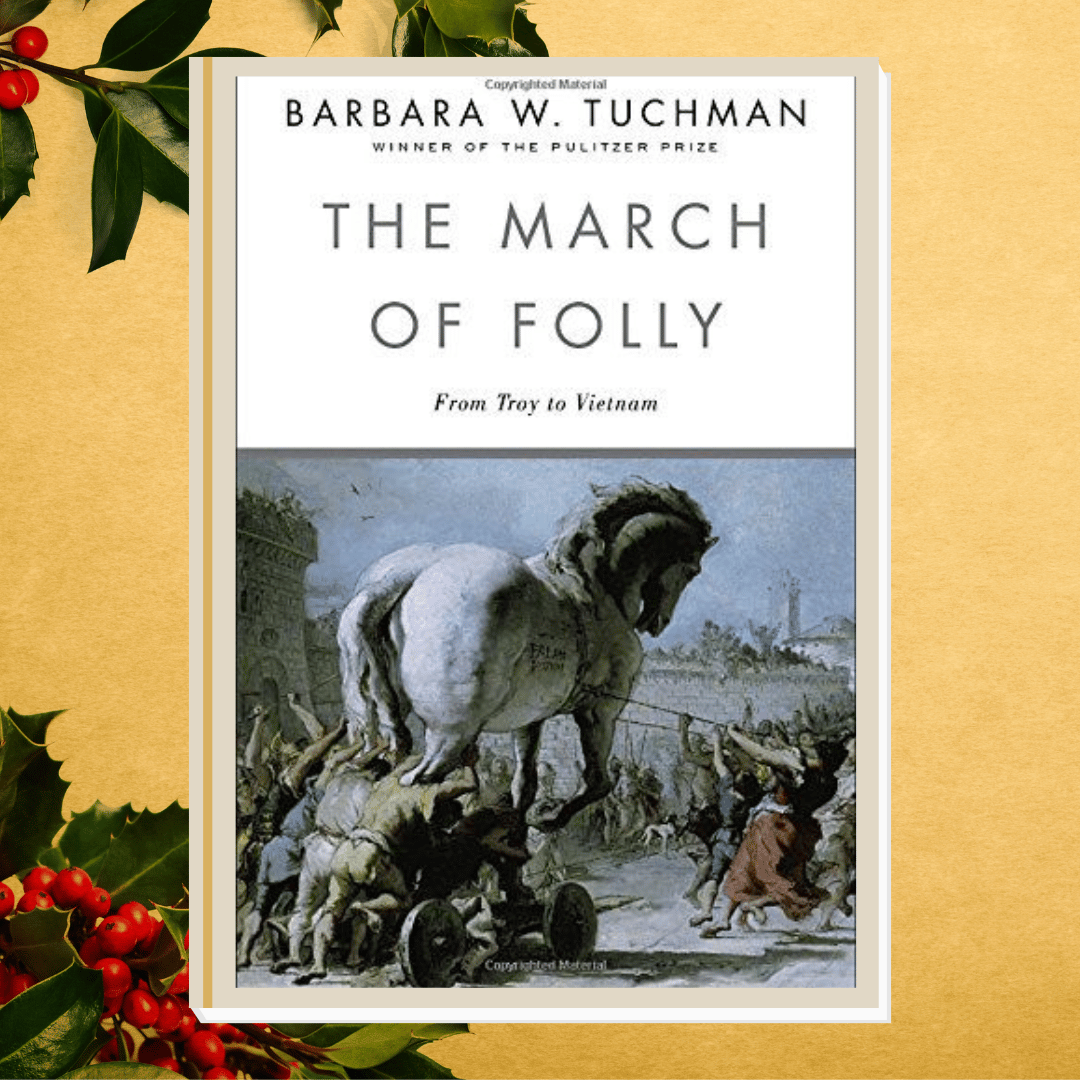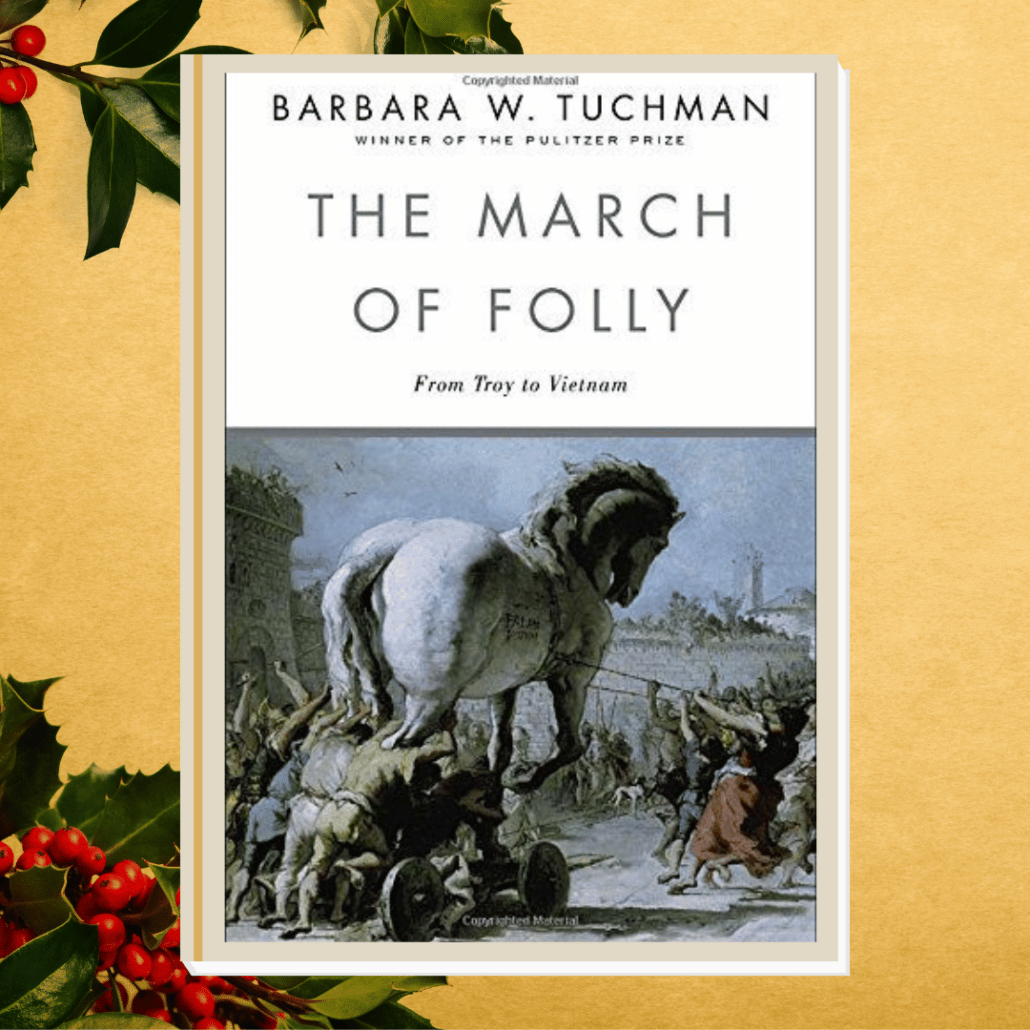 Defence Specialist Peter Wijninga recommends The March of Folly by Barbara Tuchman.
Although it has received mixed reviews, it still has value as an analysis of (political) policies that pursue an unrealistic goal while ignoring alternatives. As a result, the political leadership accelerates undesired developments. I find Putin's campaign in Ukraine a typical march of folly.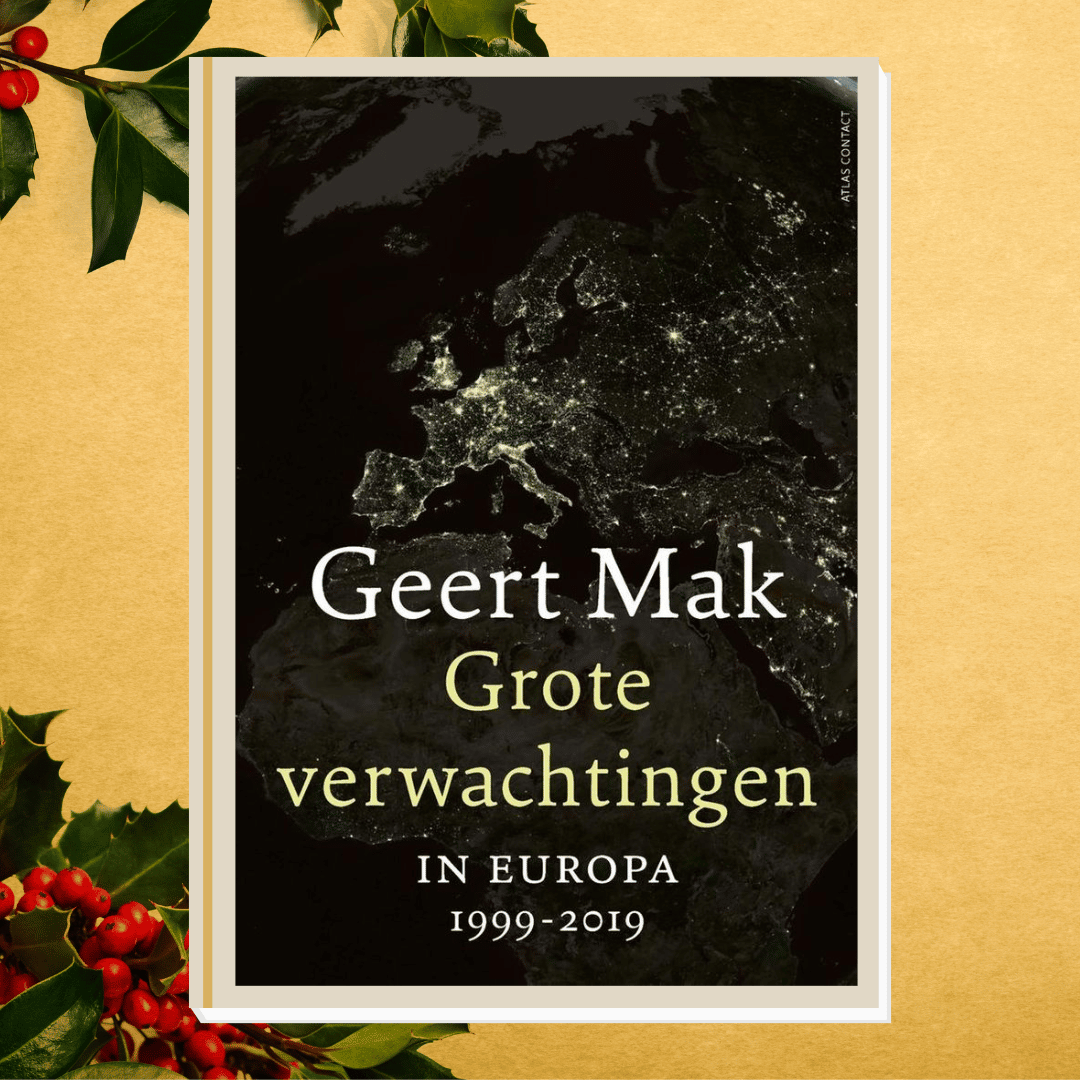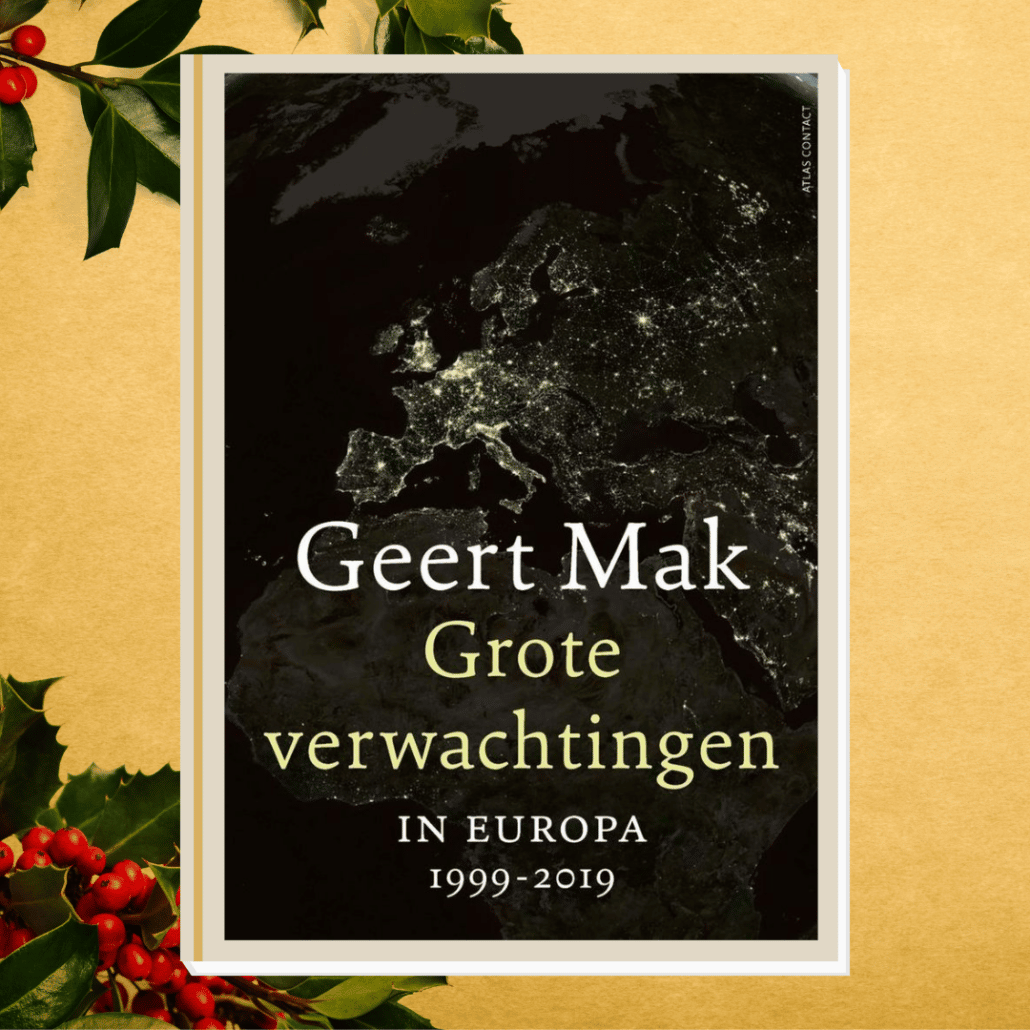 Assistant Analyst Arnoud van Bree recommends Grote Verwachtingen (English title: The Dream of Europe) by Geert Mak.
Grote Verwachtingen is historian Geert Mak's insightful account of Europe during the first two decades of the 21st-century. This book does a wonderful job at putting into context some of the major challenges that continue to face the European Union: from the consequences of the Euro Crisis to migration, the rise of authoritarianism, and beyond. What I find unique about Mak's work is how the author manages to provide grand historical perspectives, without losing sight of the human dimension.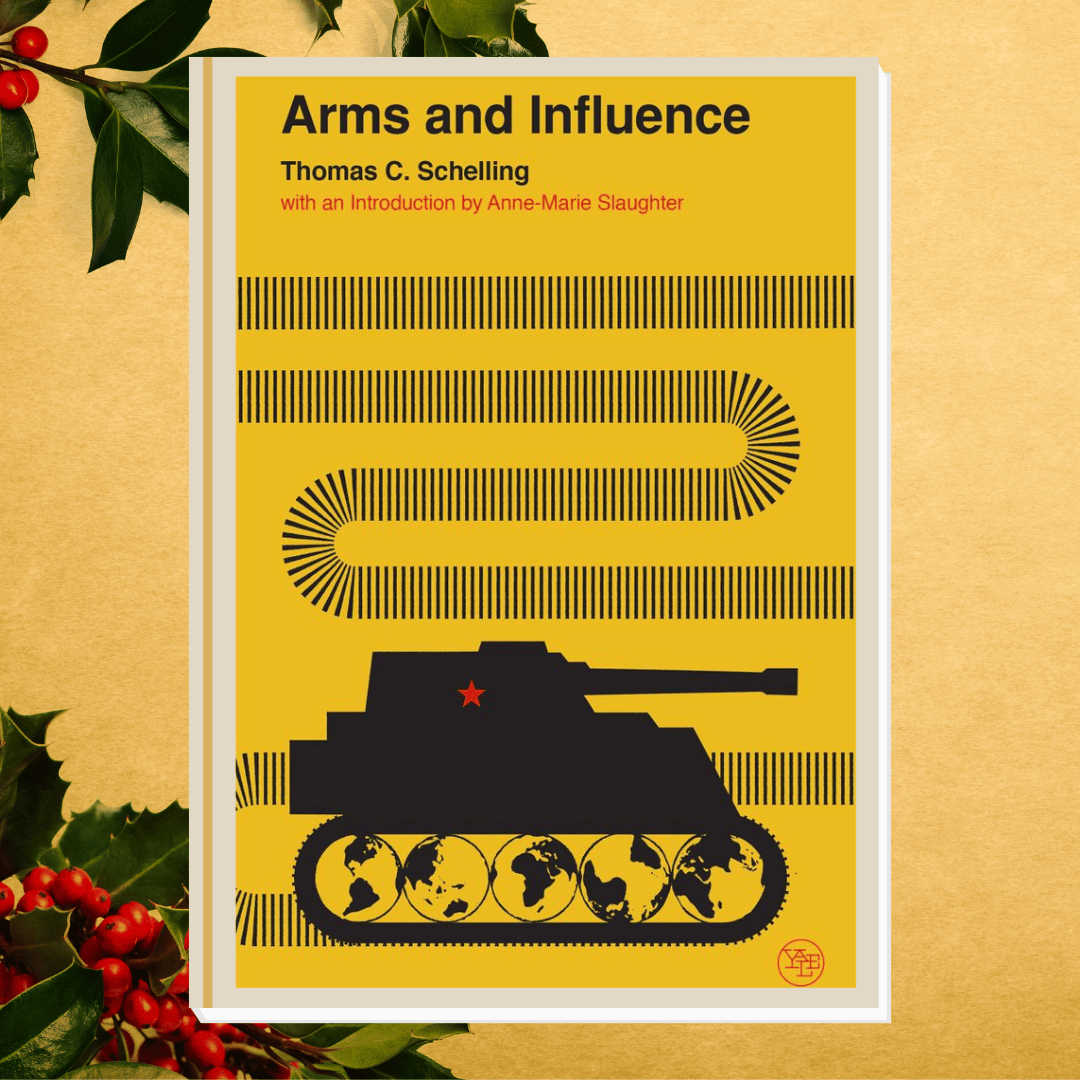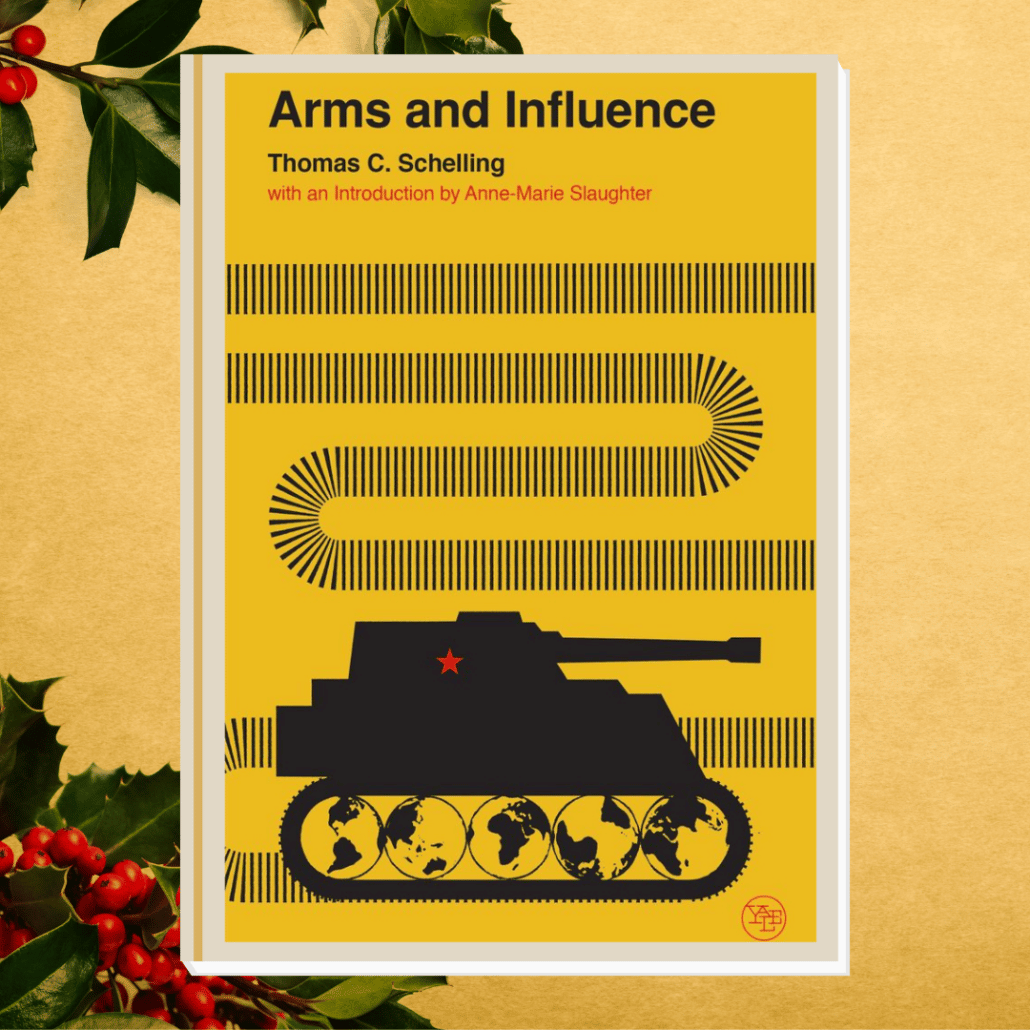 Strategic Analyst Laura Jasper recommends Arms and Influence by Thomas C. Schelling, with introduction by Anne-Marie Slaughter.
This book was in part delivered by Schelling as the Henry L. Stimson Lectures on World Affairs at Yale University. Schelling, an economist, was awarded the Nobel Prize in Economics for his application of game-theory analysis to the study of conflict. His most well-known work is The Strategy of Conflict. In short, this book explores how the "diplomacy of violence" can be used as bargaining power. Although it was published more than 50 years ago, in recent geopolitical events the book gained relevance once again as it provides an understanding of contemporary nuclear deterrence issues.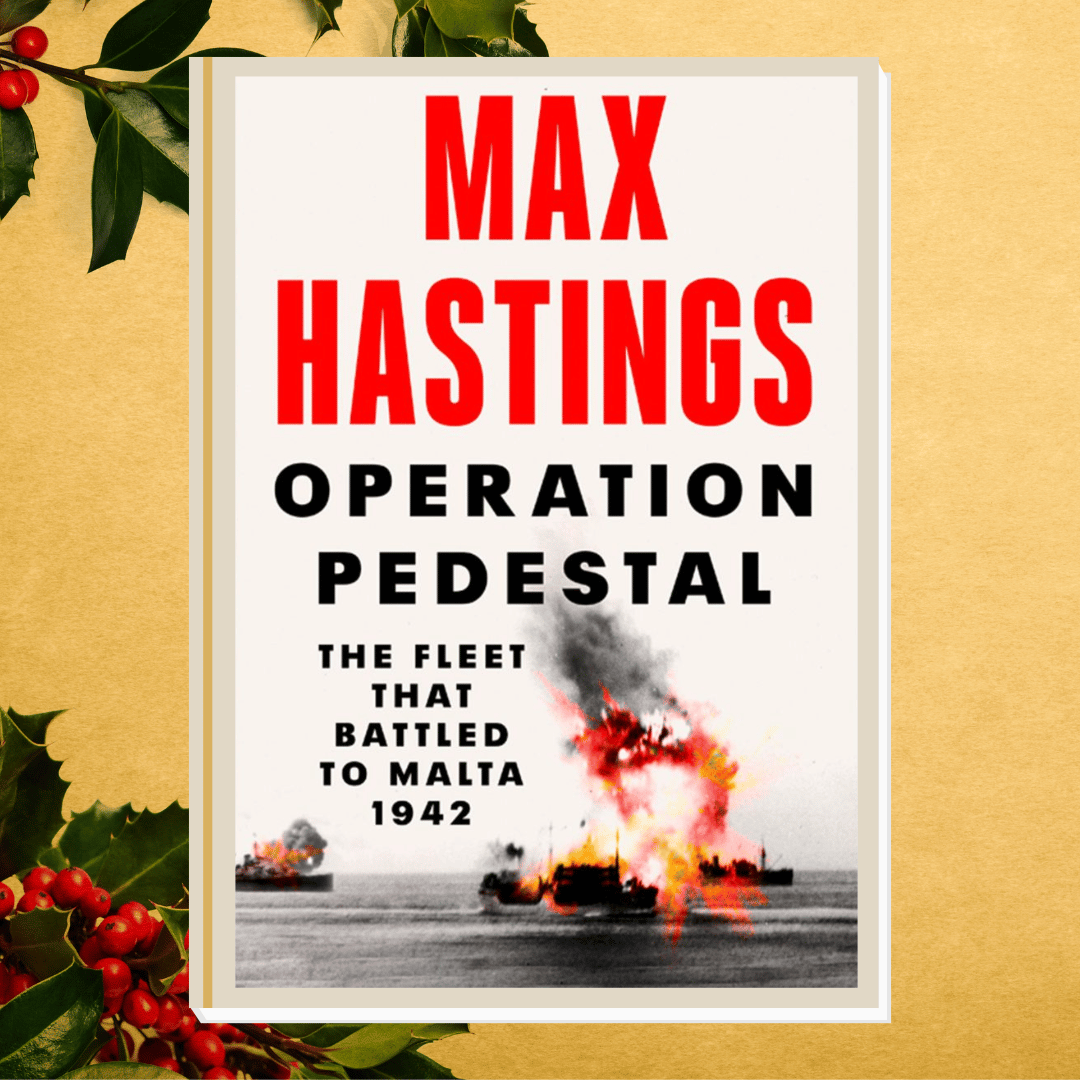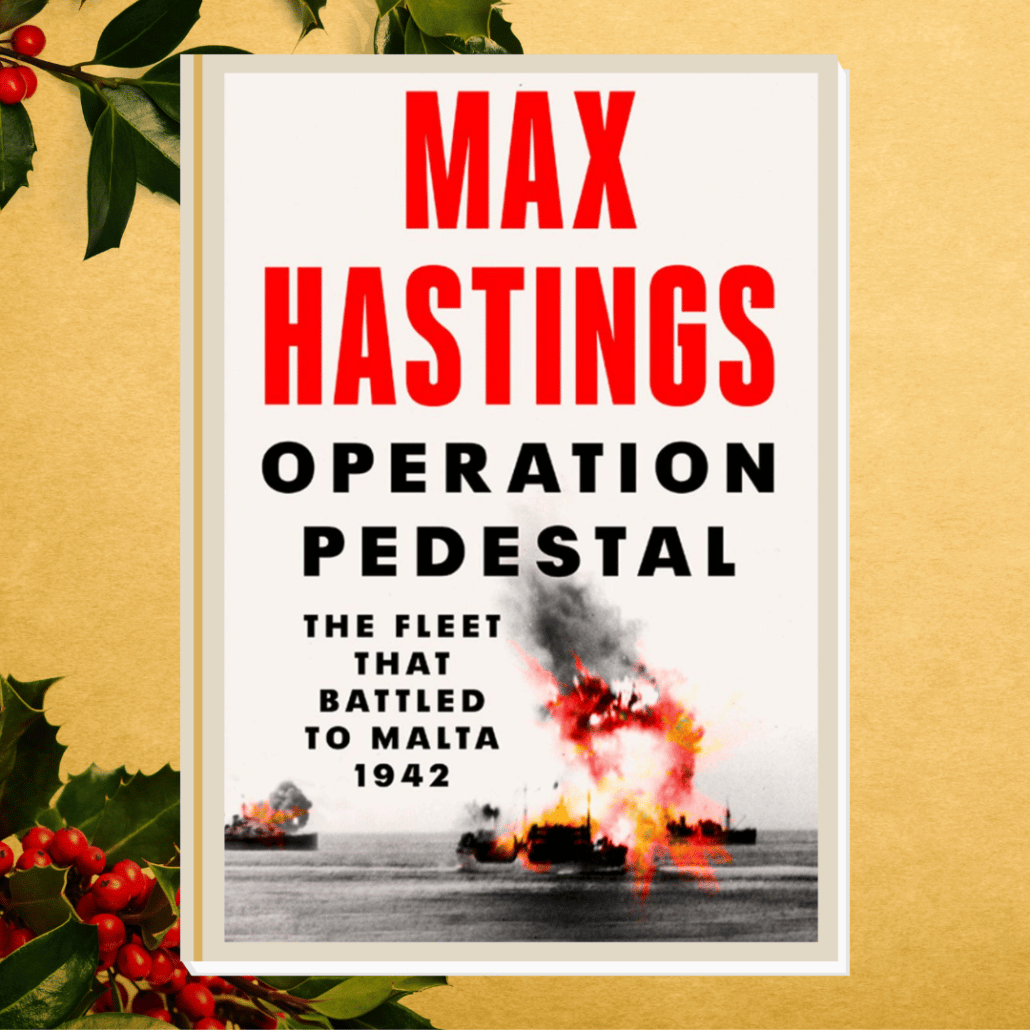 Strategic Analyst Frederik Mertens recommends Operation Pedestal by Max Hastings.
While we have had many land wars since 1945, War at Sea has been rare and Max Hastings uses this vital convoy to Malta to show us its very nature. From the Grand Strategic questions to the fate of stokers in the boiler room, the writer takes us along in a story that might have featured in 'Boys' Own' for the bravery and grit shown were it not for the harsh realities of war. A masterpiece by a master of this art.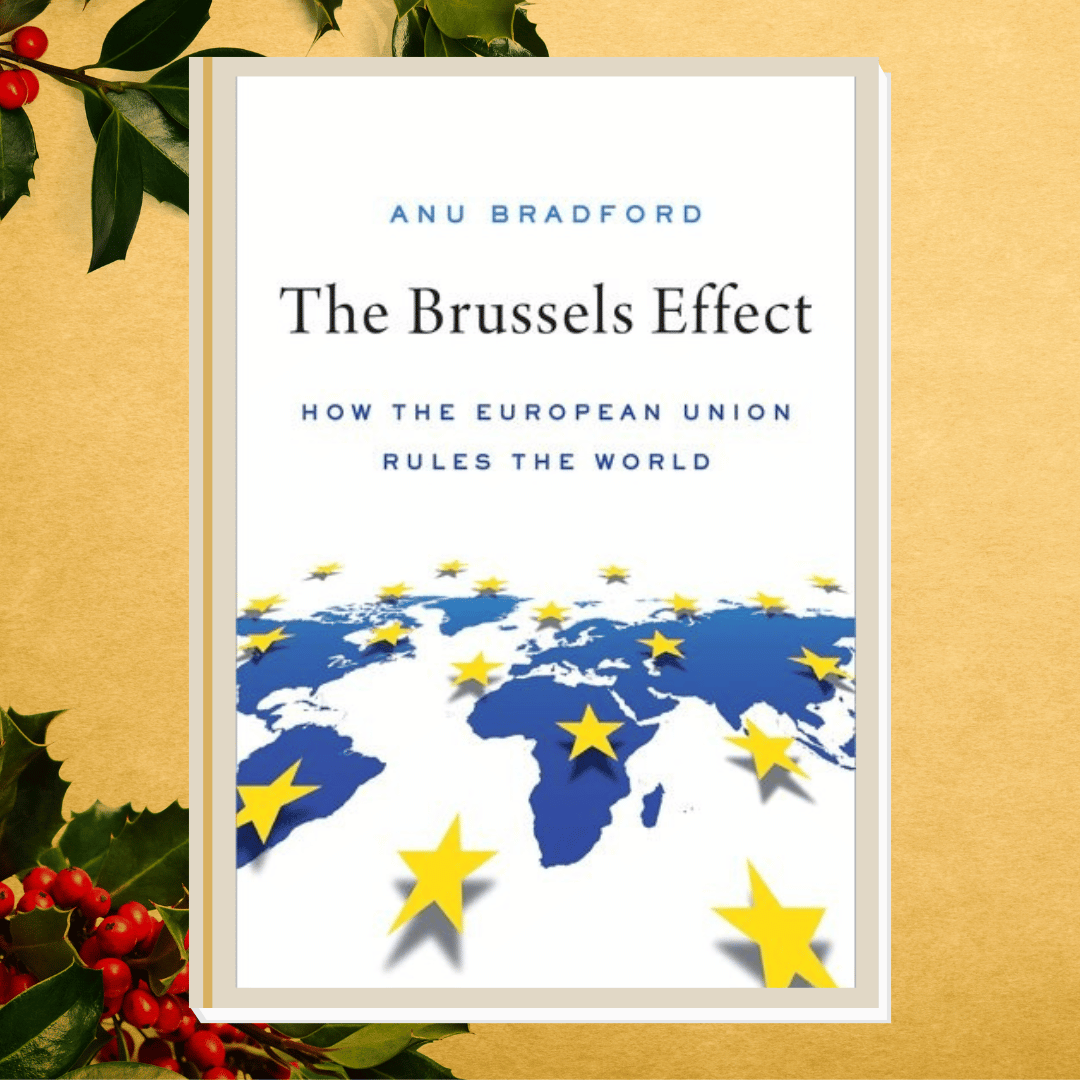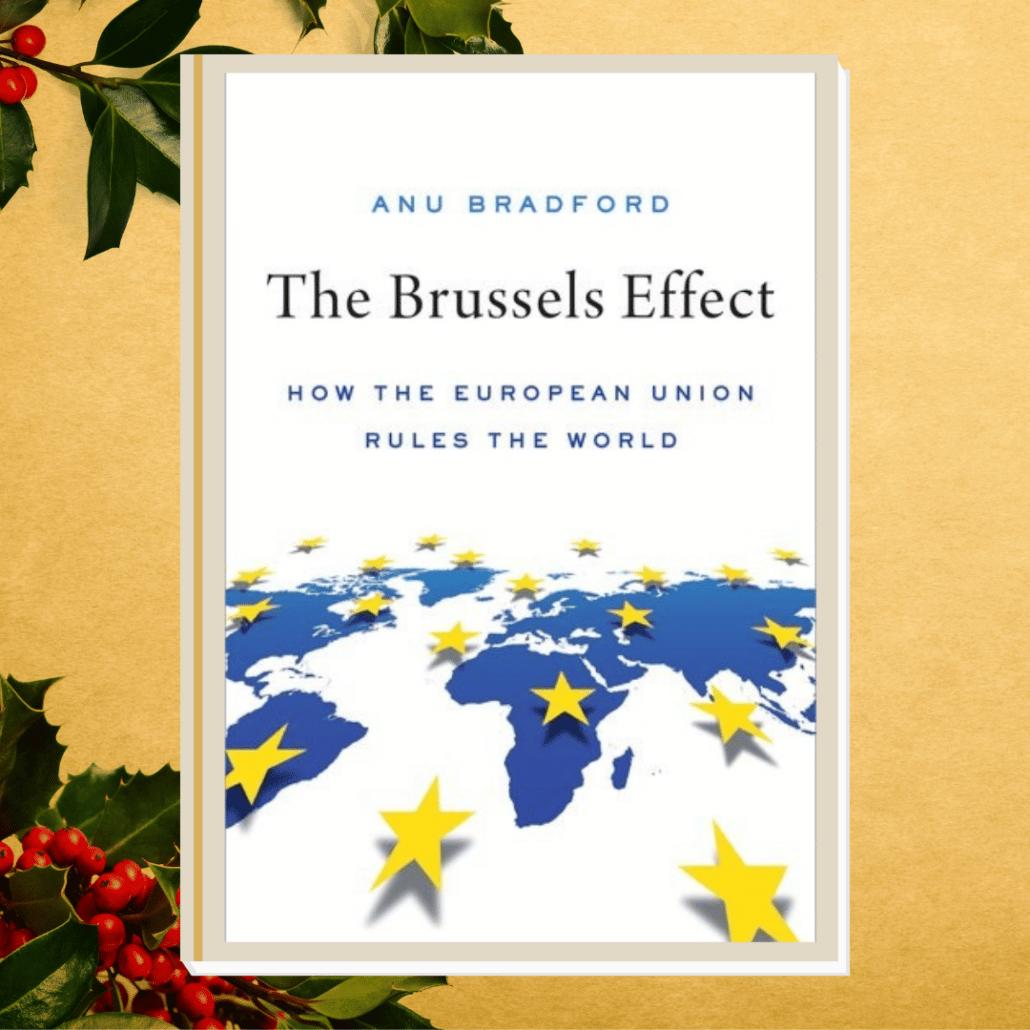 Data Scientist Maarten Vonk recommends The Brussels Effect by Anu Bradford.
Bradford gives the reader an intriguing insight in the underestimated regulatory power of the European Union. Furthermore, the book sheds light on how the dynamics of the political mechanisms in Brussels work. Finally, it is explained how through regulations the EU countries can disseminate their shared cultural ideas and values across the world.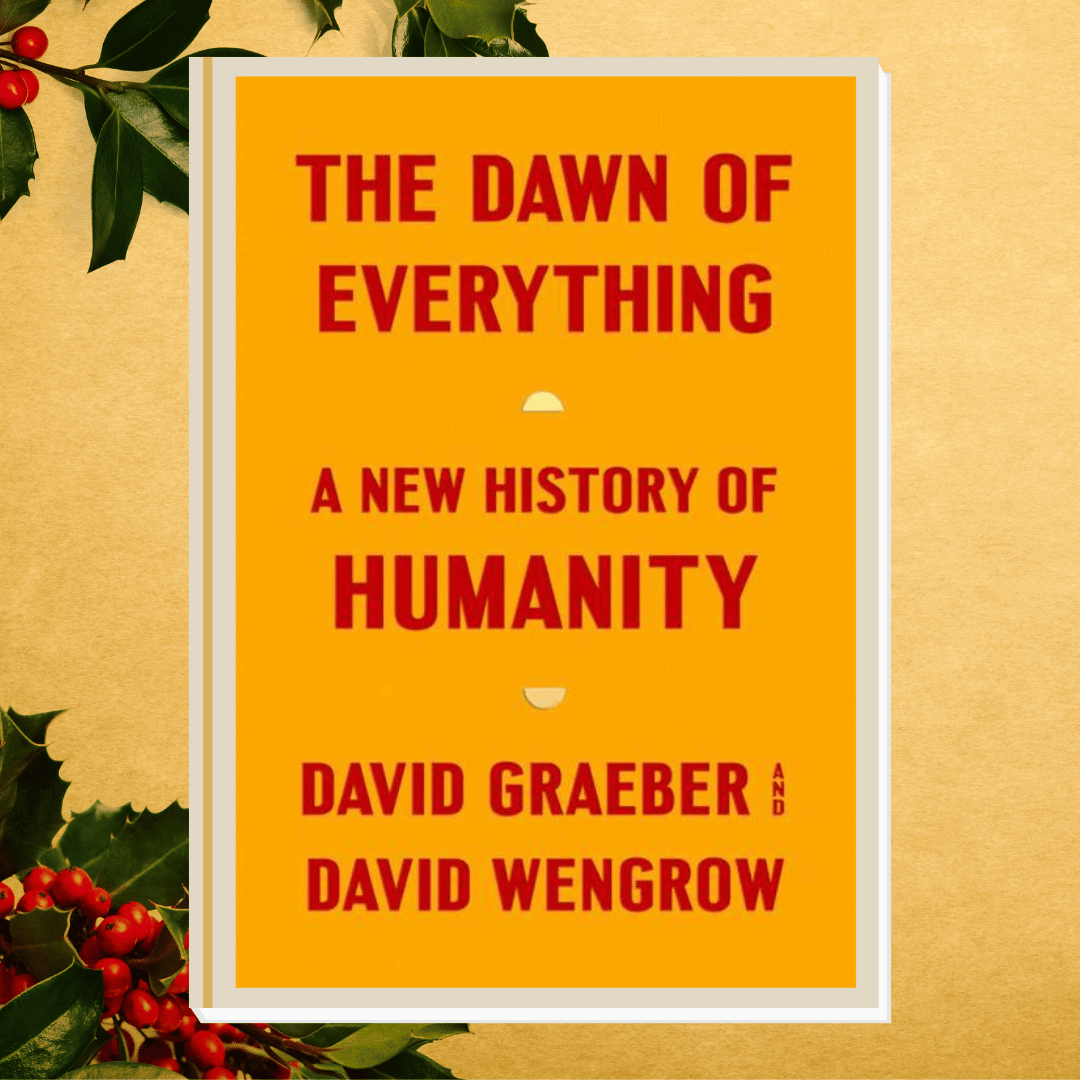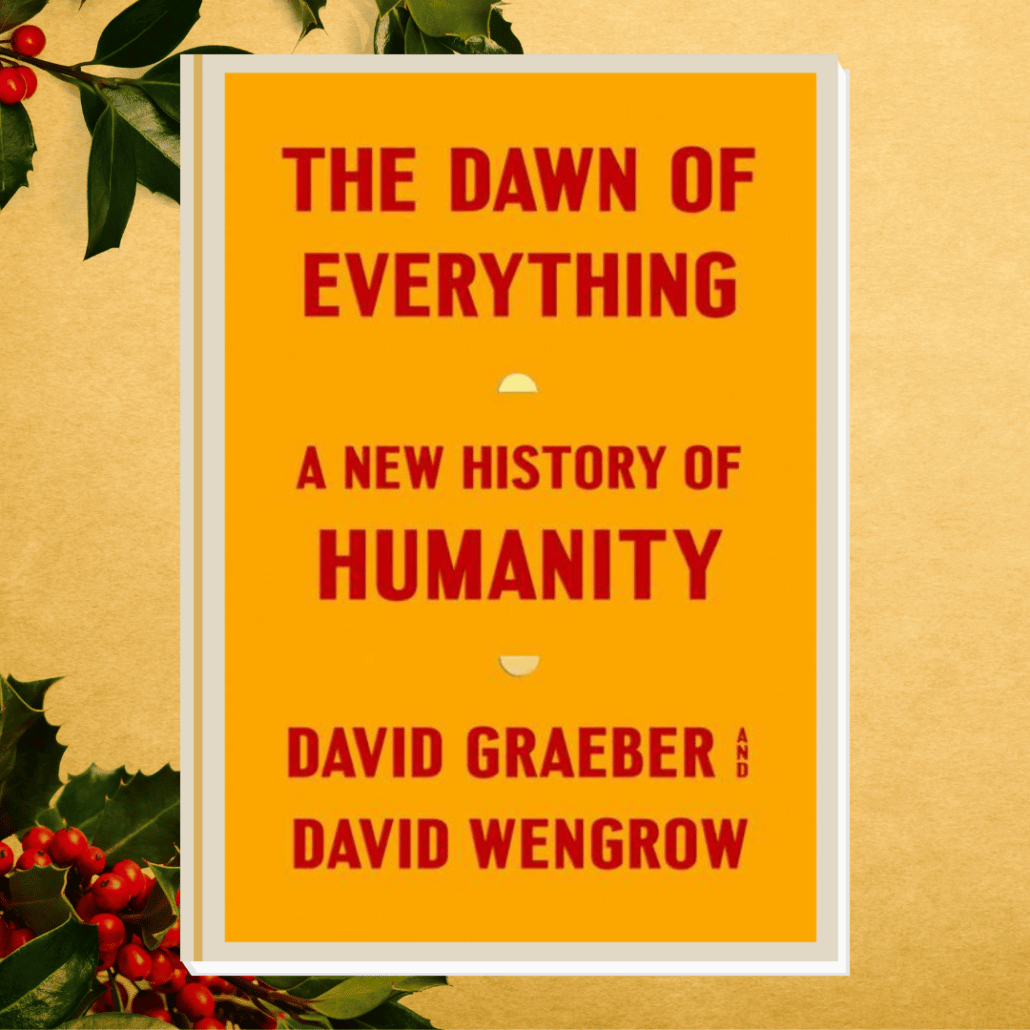 Assistant Analyst Ella MacLaughlin recommends The Dawn of Everything by David Graeber and David Wengrow.
This beautifully (and lengthily) written book will challenge your understanding of some of the core tenets of human history. Graeber and Wengrow recast the social evolution of democracy and inequality in an immense synthesis of modern anthropological and archaeological research.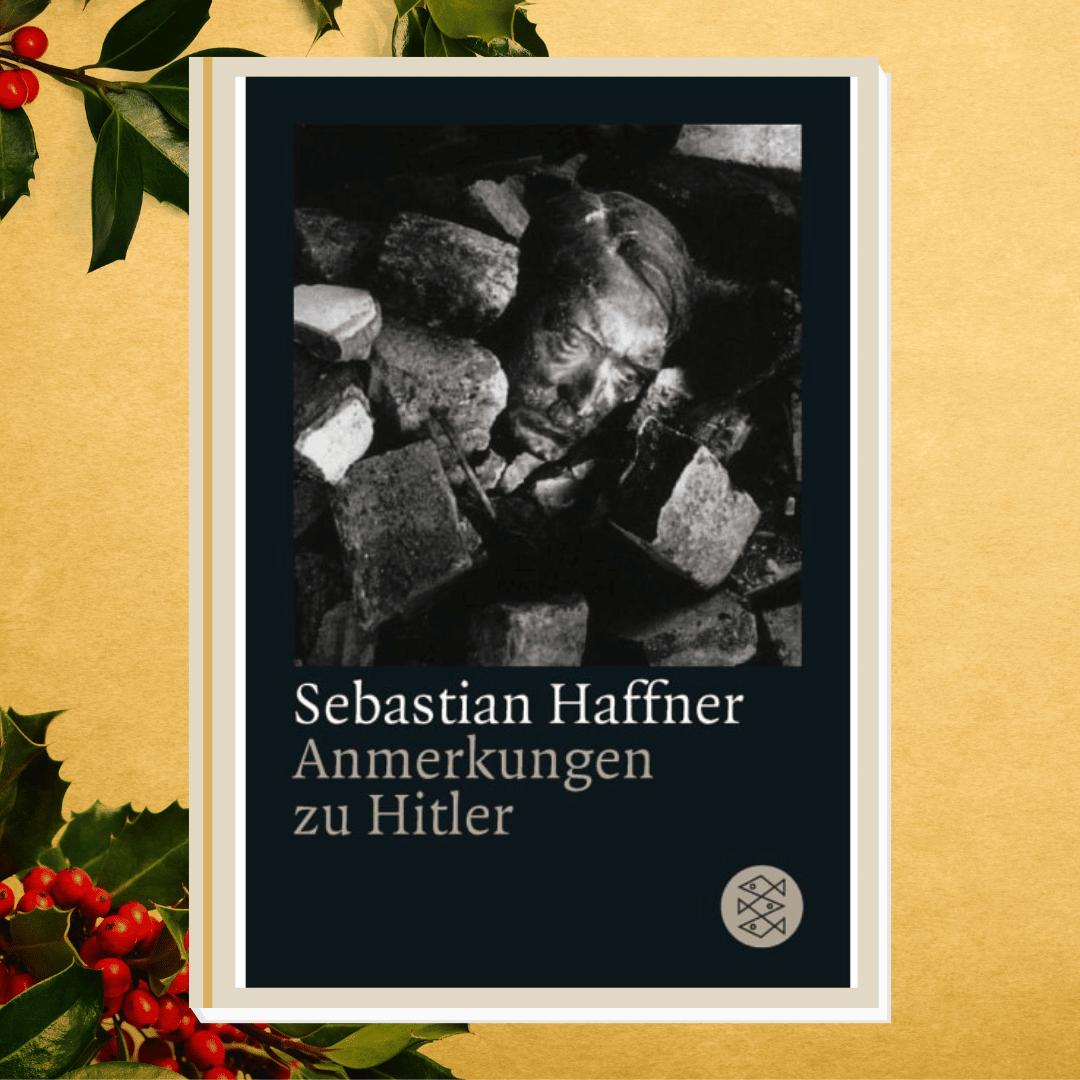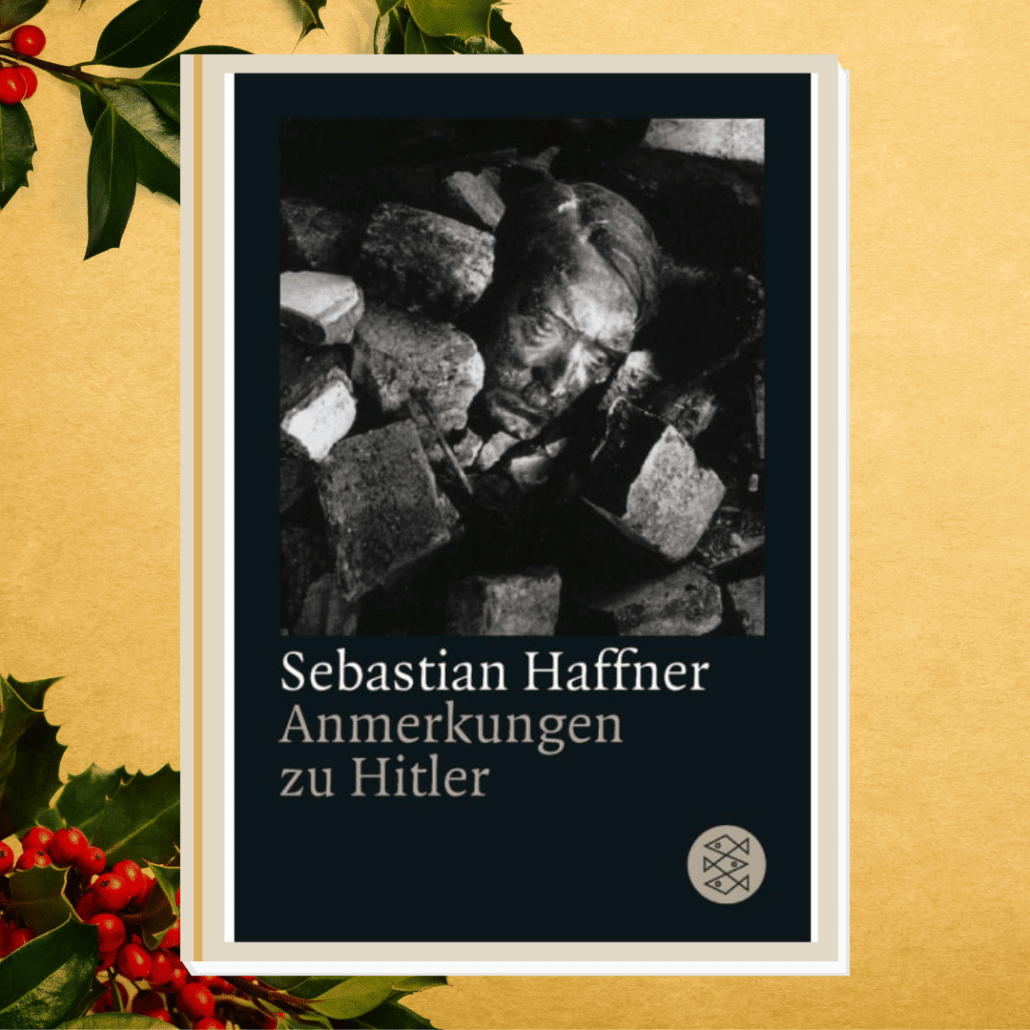 Energy expert Jilles van den Beukel recommends Anmerkungen zu Hitler by Sebastian Haffner.
Probably the oldest book in this year's HCSS Christmas Bookshelf – and the thinnest. I love his clear analysis and his lucid writing style, rooted in his personal experience of the events he describes here.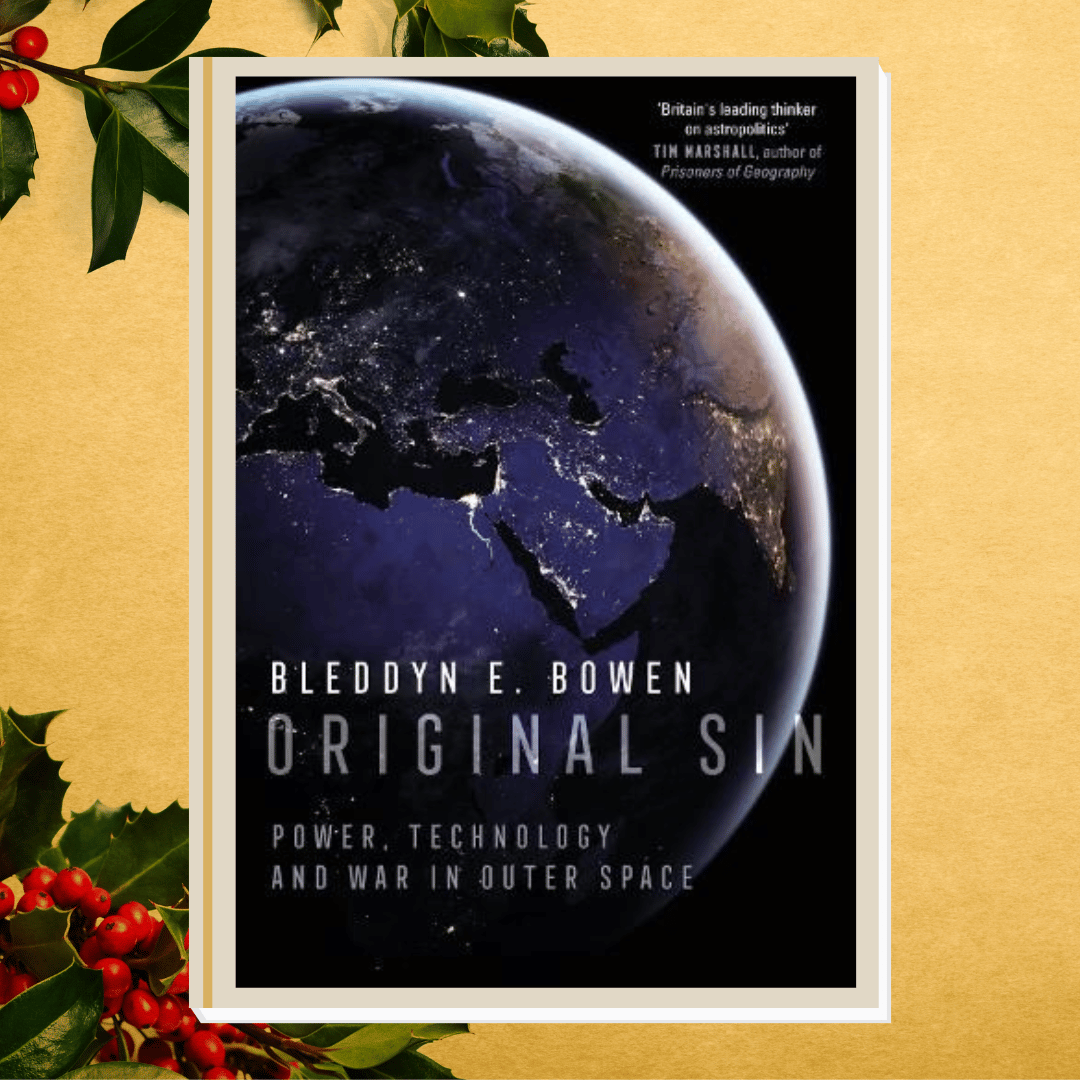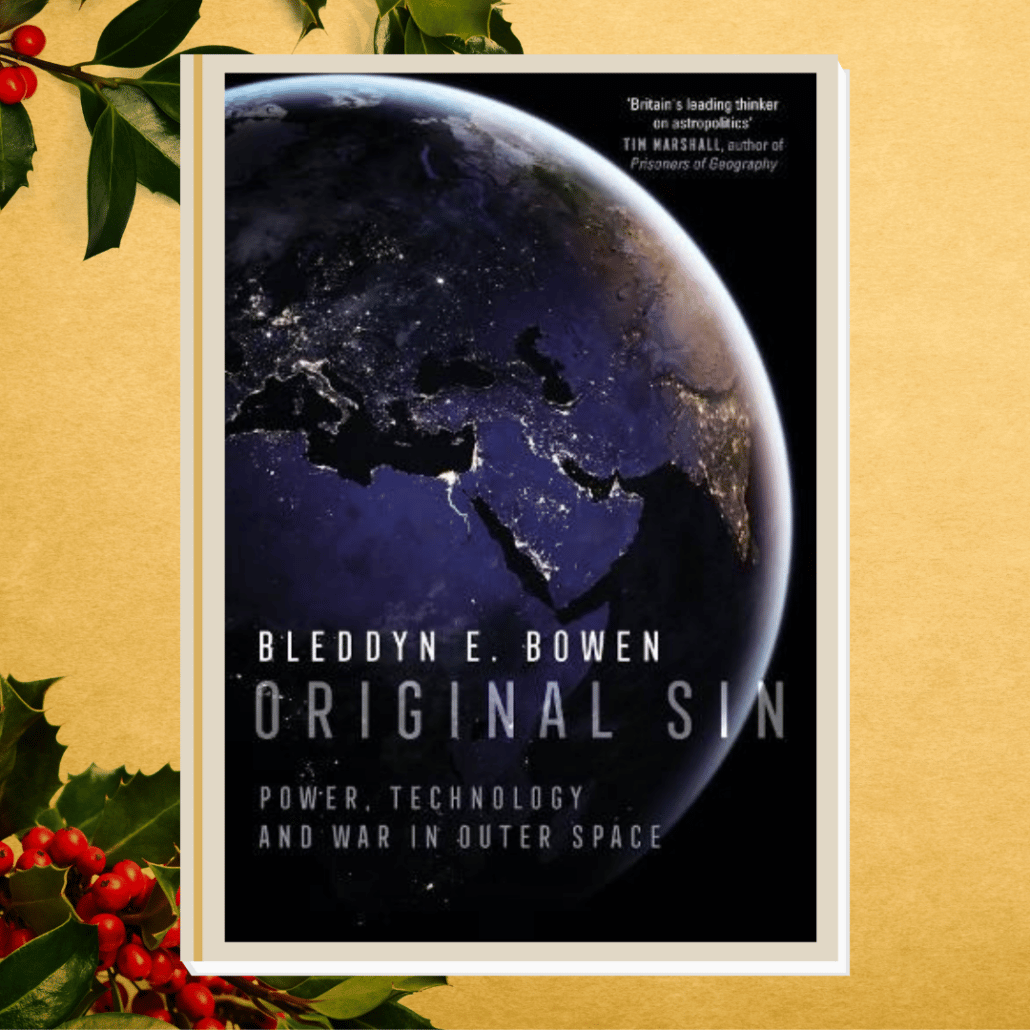 Defence expert Patrick Bolder recommends Original Sin, Power; Technology and War in Outer Space by Bleddyn E. Bowen.
Bowen states that Space technology was developed to enhance the killing power of the state. The Moon landings and the launch of the Space Shuttle were mere sideshows, drawing public attention away from the real goal: military and economic control of space as a source of power on Earth. Nowadays, thousands of satellites provide essential military, intelligence and economic capabilities. No major power can do without them. Beyond Washington, Moscow and Beijing, truly global technologies have evolved, from the ground floor of the nuclear missile revolution to today's orbital battlefield, shaping the wars to come. World powers including India, Japan and Europe are fully realizing the strategic benefits of commanding Earth's 'cosmic coastline', as a stage for war, development and prestige.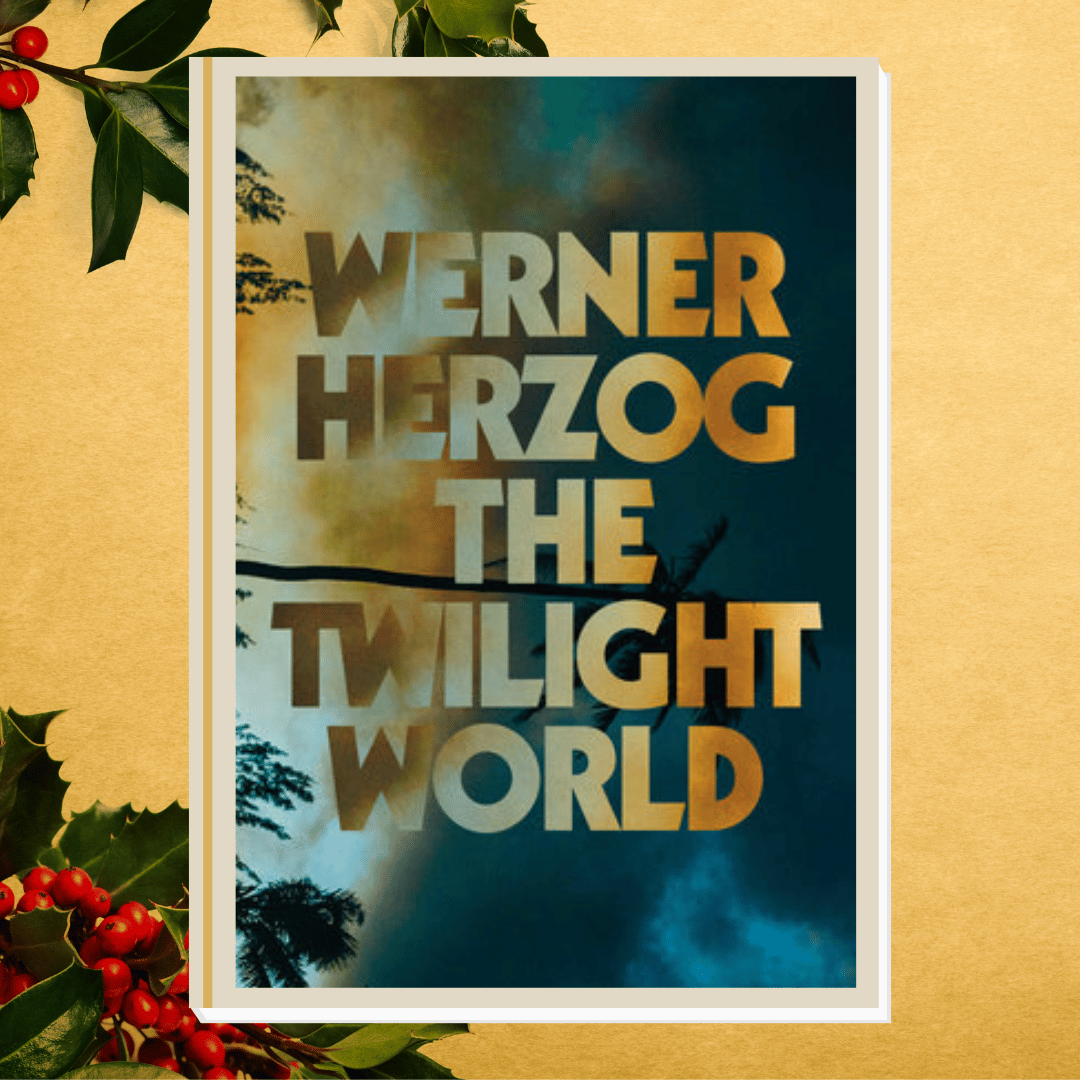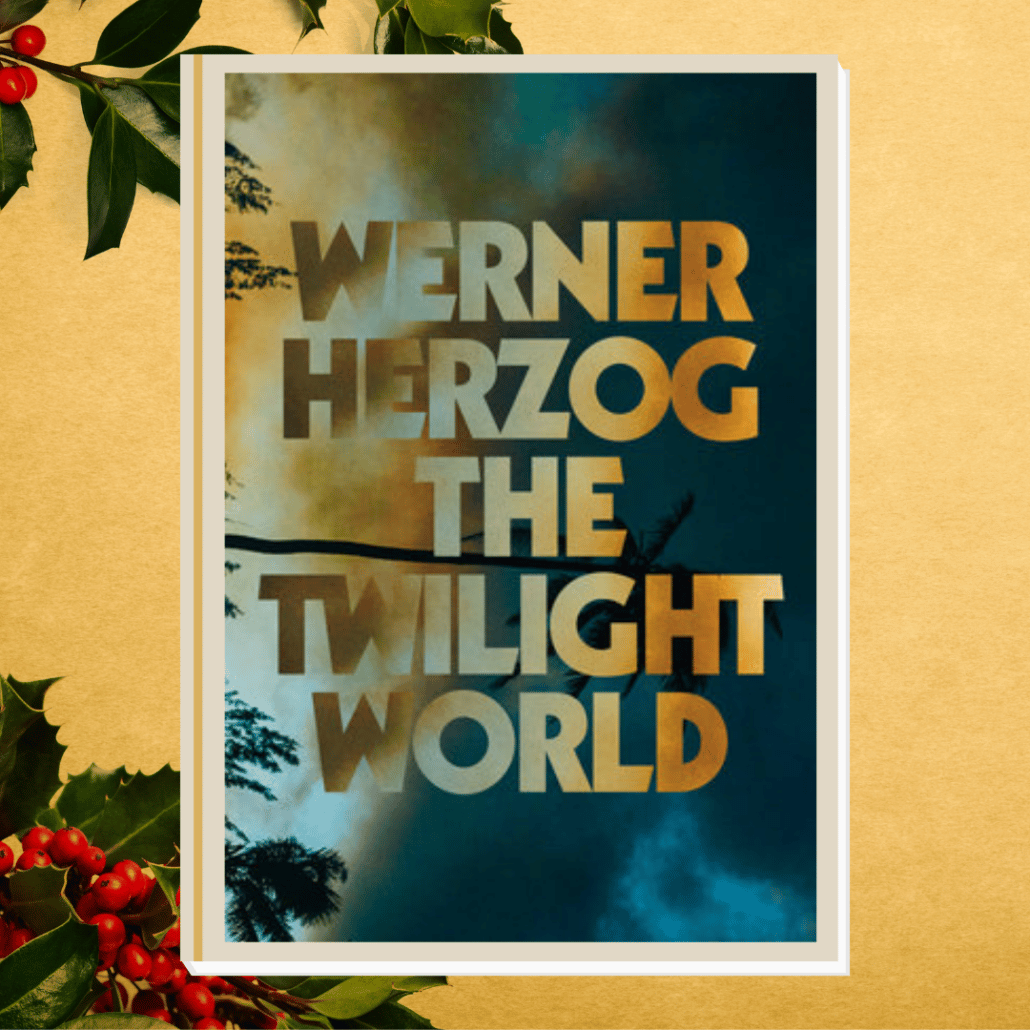 Strategic Analyst Laura Jasper also recommends The Twilight World by Werner Herzog translated by Michael Hofmann.
In this novel German film director Werner Herzog tells the almost mythical story of Japanese intelligence officer Hiroo Onoda. During WWII Onoda was deployed in 1944 to the Philippine Island Lubang, which he defended for 29 years. It's a fictionalized account of the real story but Herzog did meet Onoda in 1997. Most of the story takes place in a sort of feverish dream in the jungle, which is a scene that Herzog is very familiar with through his work as a director. The book begins with the actual meeting between the two men and then jumps back in time to Onoda's fictitious war of self-delusion as a 'modern' version of Robinson Crusoe.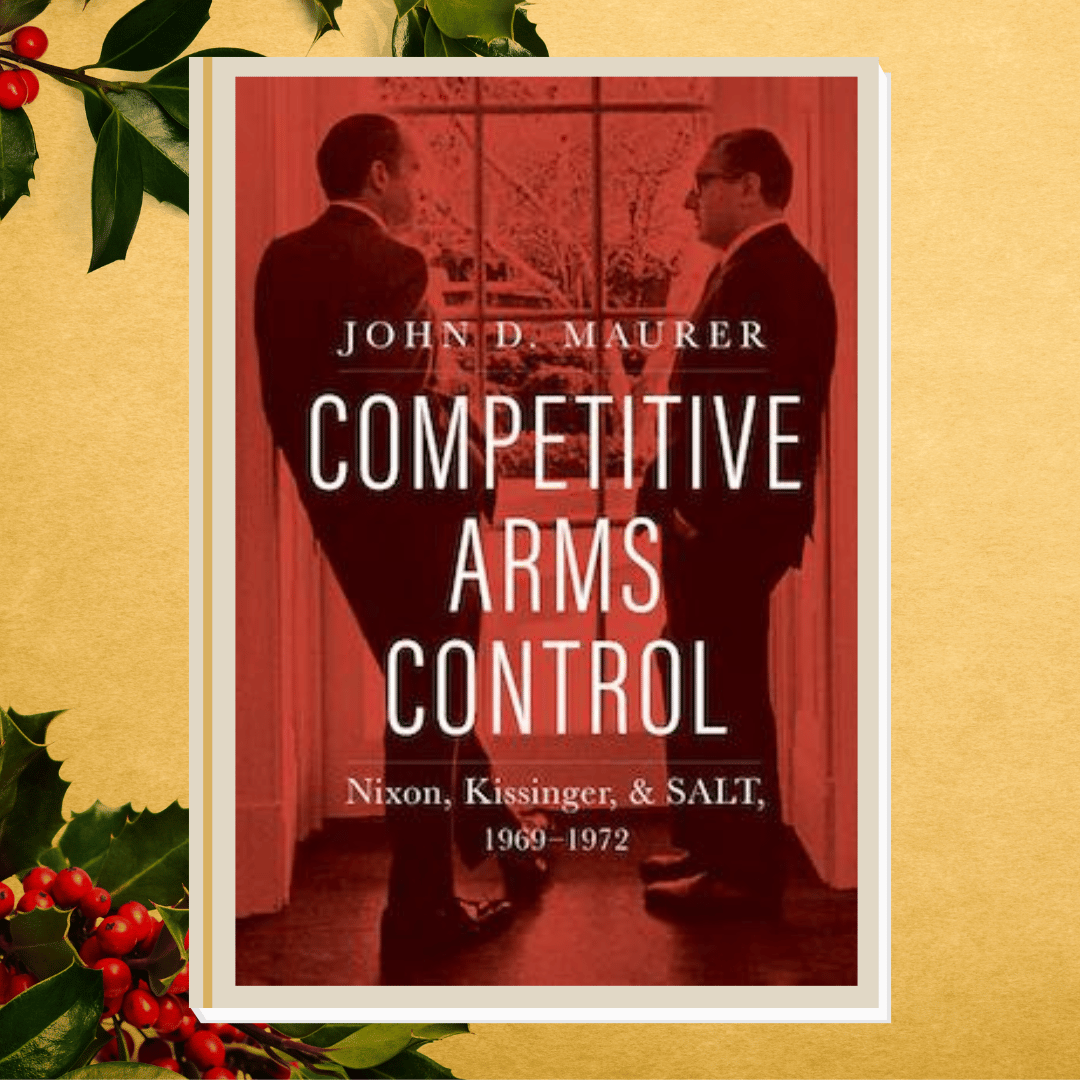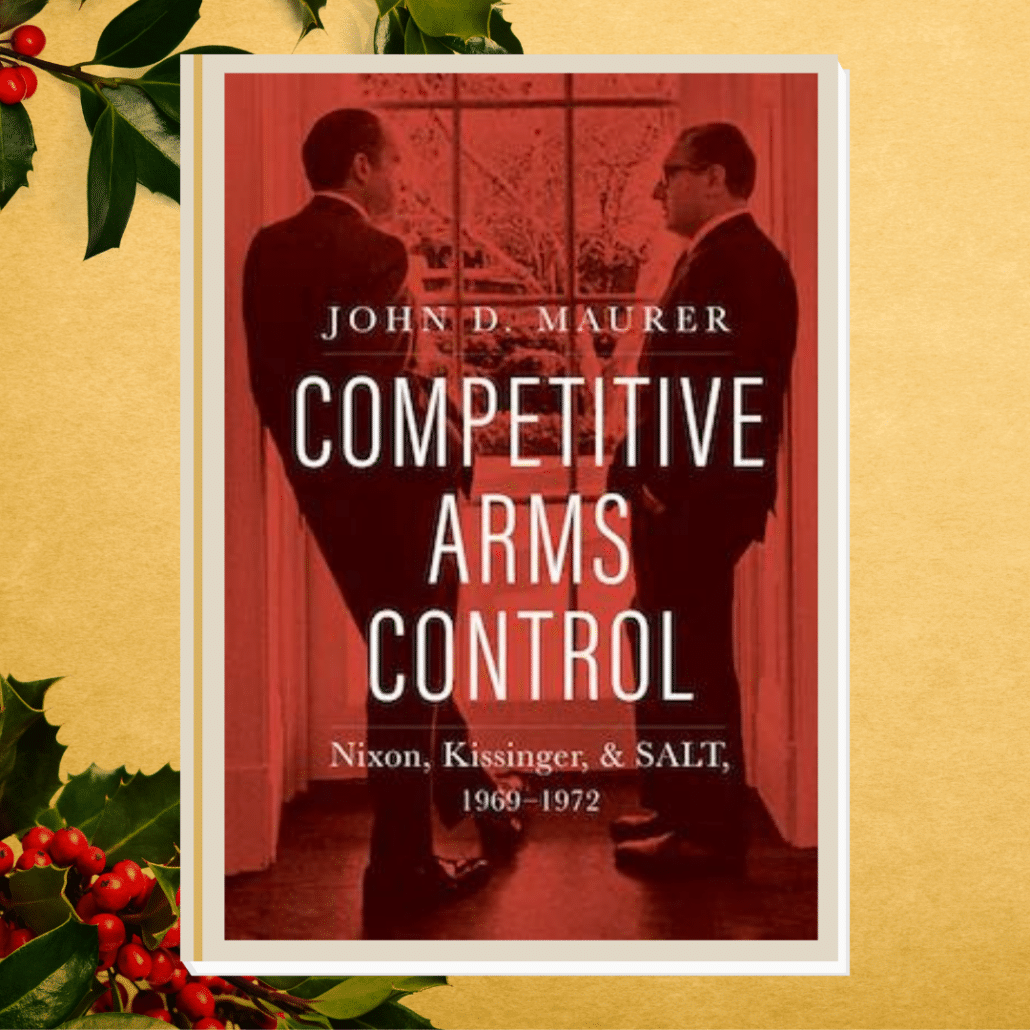 Senior Strategic Analyst Paul van Hooft recommends Competitive Arms Control: Nixon, Kissinger, and SALT, 1969-1972, by John D. Maurer.
Arms control is often equated to cooperation; yet, before states can find common ground to cooperate, they need incentives to do so. As John Maurer shows in his compelling study of Cold War arms control, the United States pursued competitive strategies to both cajole the Soviet Union to negotiate and to lock in strategic advantages for itself. In an international environment with decreasing strategic stability, such approaches deserve another look.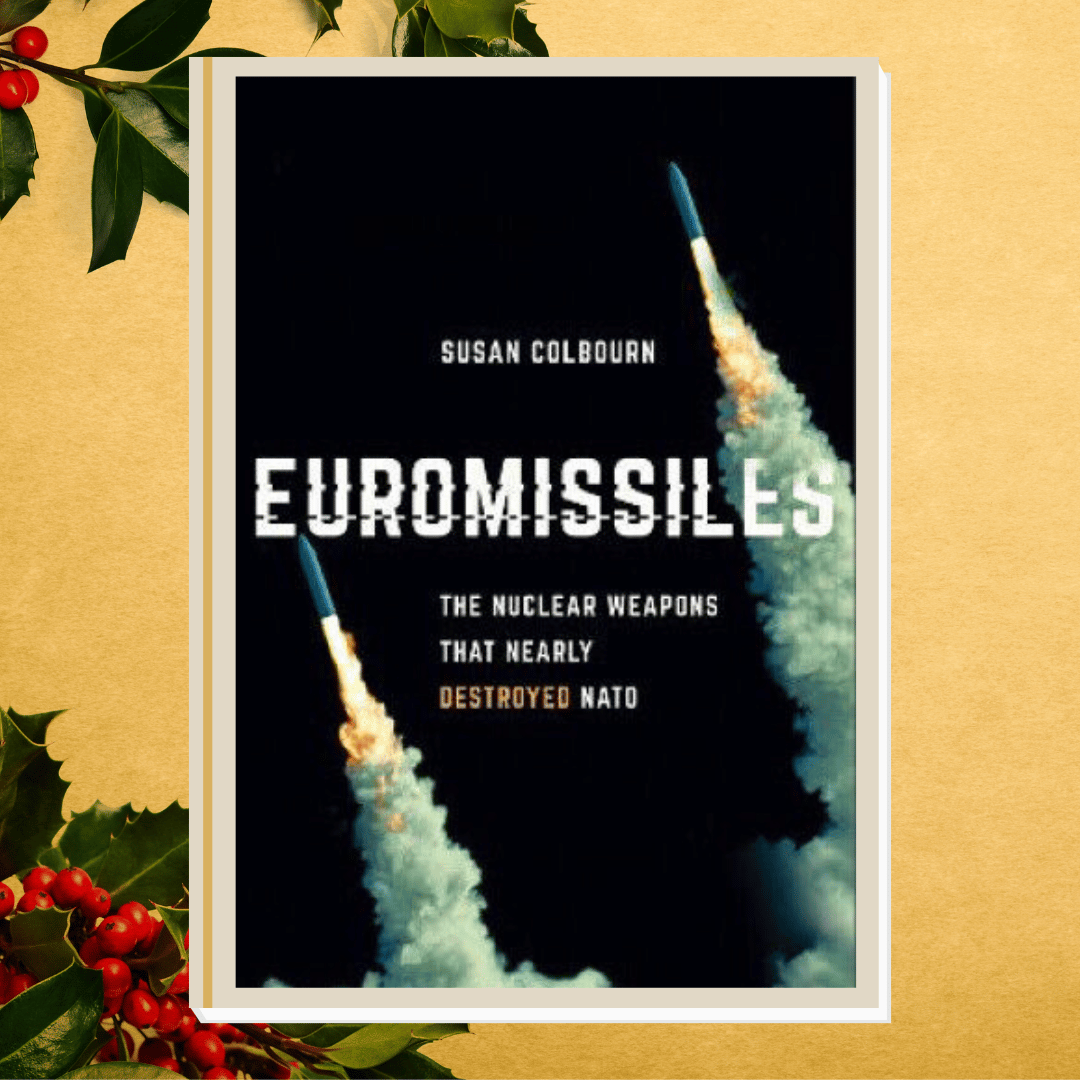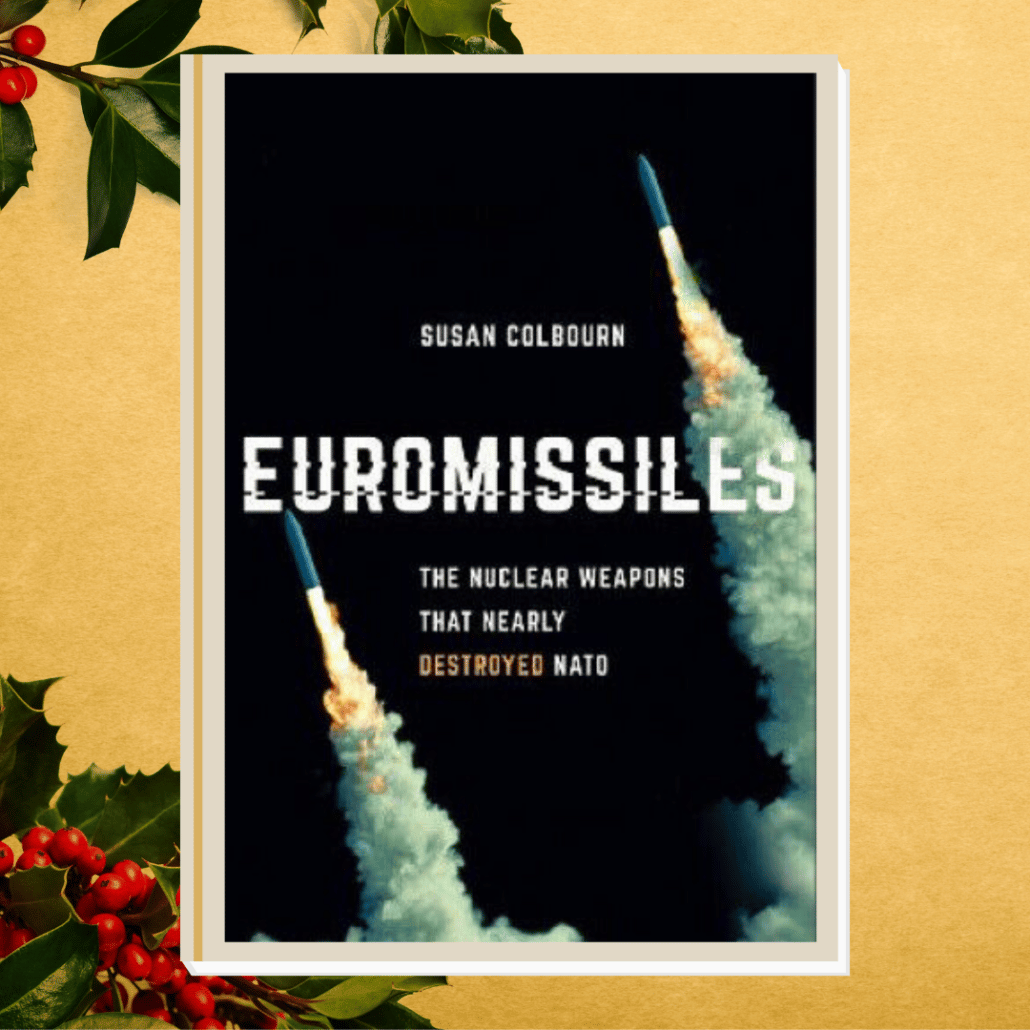 Senior Strategic Analyst Paul van Hooft also recommends Euromissiles: The Nuclear Weapons That Nearly Destroyed NATO by Susan Colbourn.
The Euromissile crisis of the early 1980s is often remembered as either destabilising or as, via NATO Doubletrack, as one of the key moves that led to US-Soviet negotiations and the eventual end of the Cold War. As Susan Colbourn argues in her historical study, such easy lessons cannot be drawn from the events. Rather the crisis was a specific set of structural drivers, circumstances, and individuals that created opportunities. In light of Russia's invasion of Ukraine, similar caution should be applied looking forward.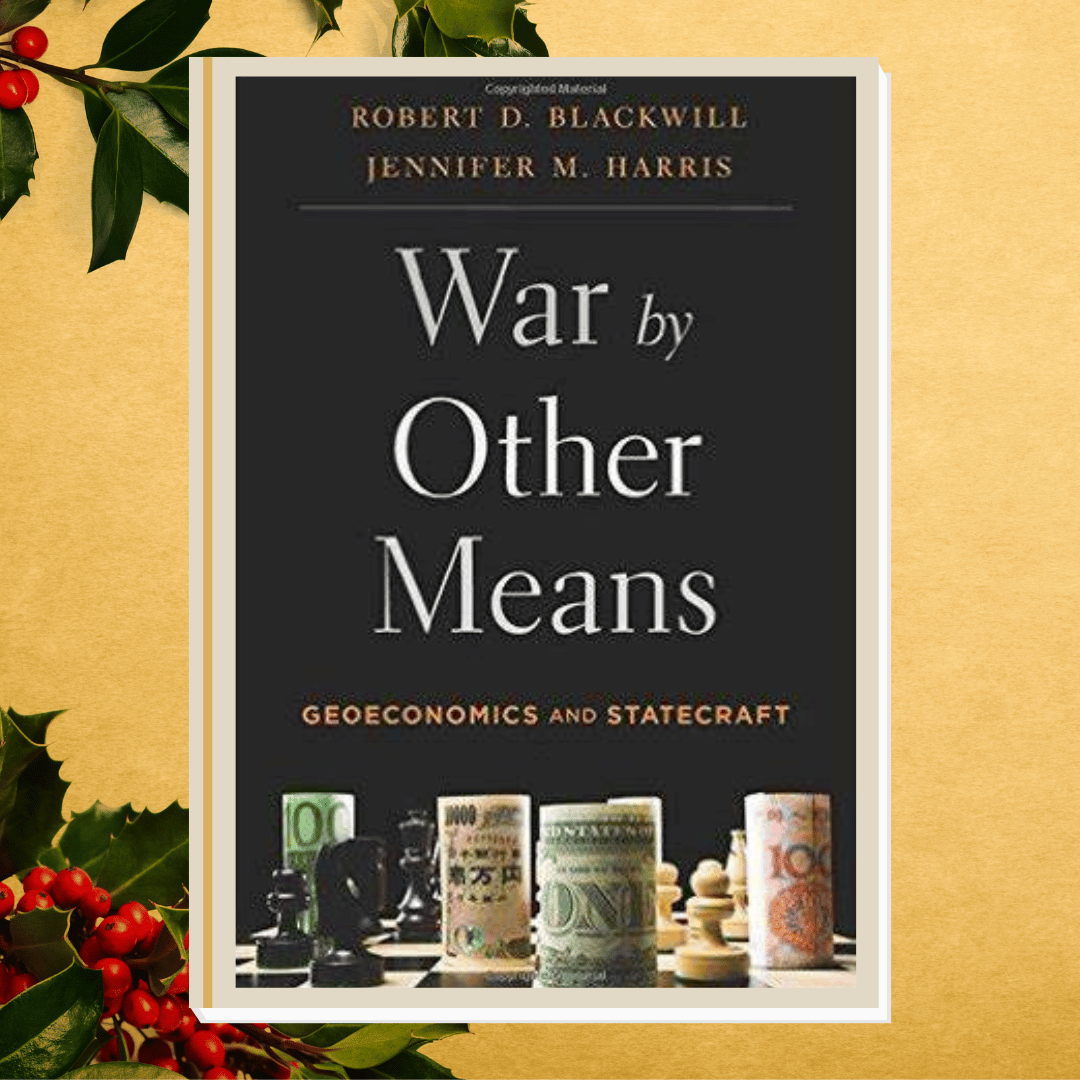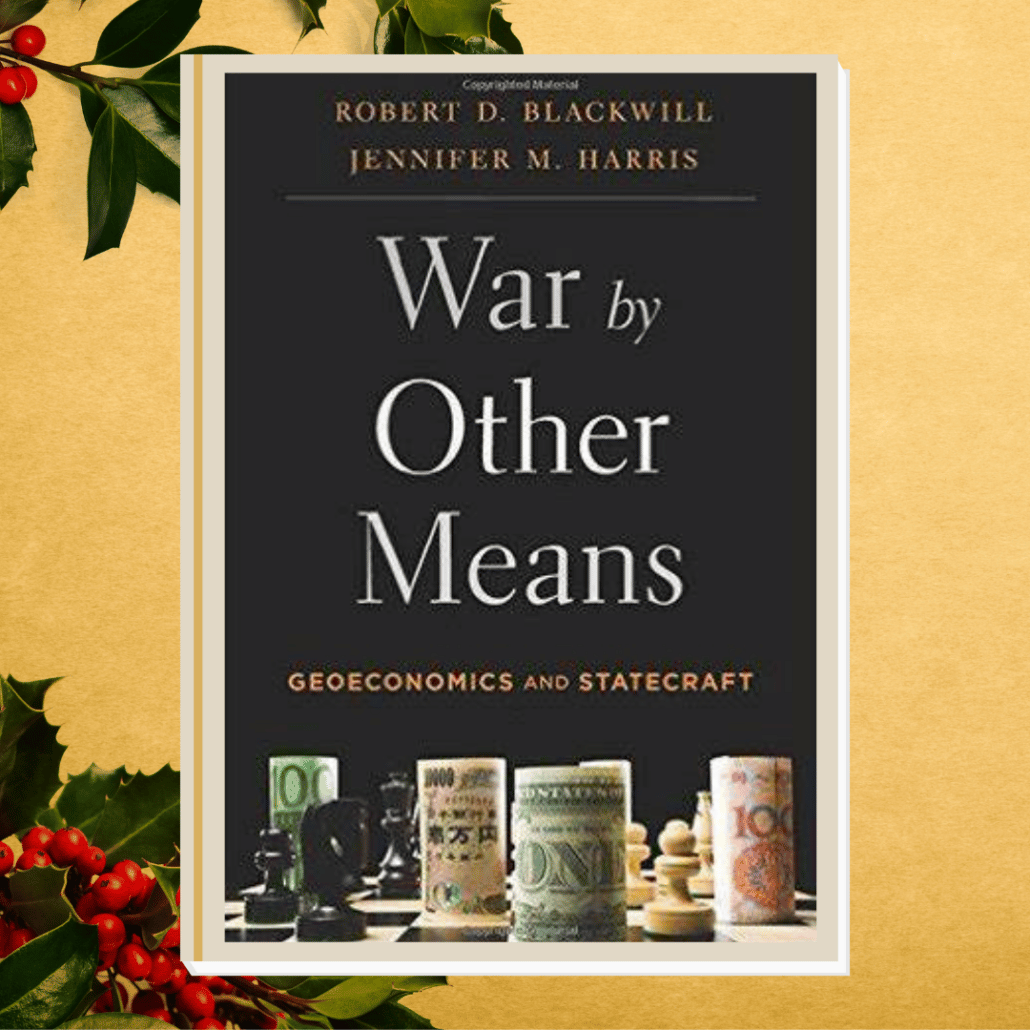 HCSS Director Paul Sinning finishes this year's HCSS Christmas Bookshelf with the recommendation of War by other Means: Geoeconomics and statecraft, by R.D. Blackwill and J.M. Harris
The competition between US and China is still gaining momentum. What does a geoeconomic toolkit in the 21st century look like and what will be the consequences? Current strategies e.g., deglobalisation, technology-decoupling, disrupting value chains, withholding critical raw materials, sanctions, the chips act, the inflation reduction act, …. Is the collaboration between states in a decline?