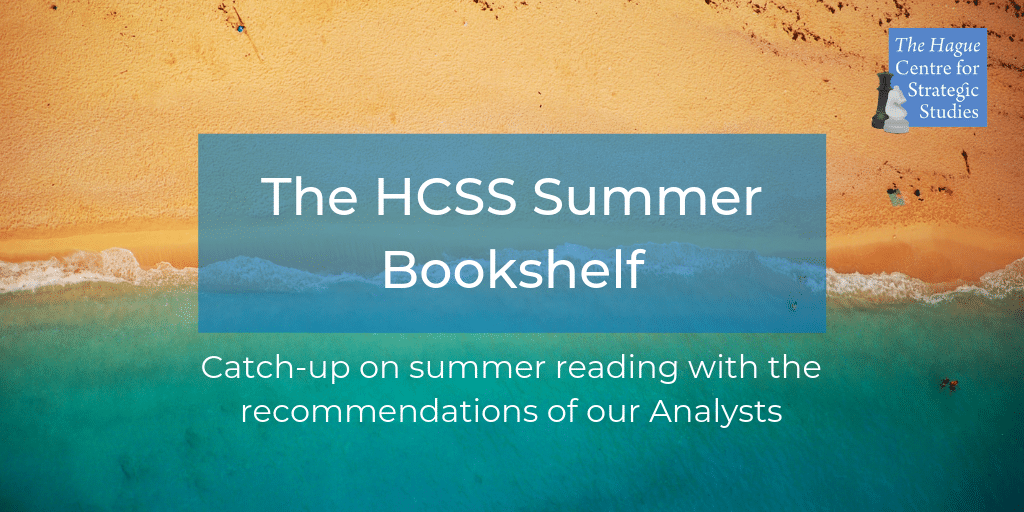 Whether lying on the beach or taking a long flight, summer is the perfect season to crack open a new book. In our latest edition of the HCSS Bookshelf, strategic analysts and assistant analysts offer their favorite picks for the season to help get you up to speed on the latest global trends and most pressing geopolitical issues. With suggestions ranging from the newest must-reads to modern classics with newfound relevance, these books are sure to increase your knowledge of the world and keep you reading all summer long. Every few days, we will release new recommendations from our analysts.
Take the time to scroll through season's recommendations found below
Paul Sinning – Executive Director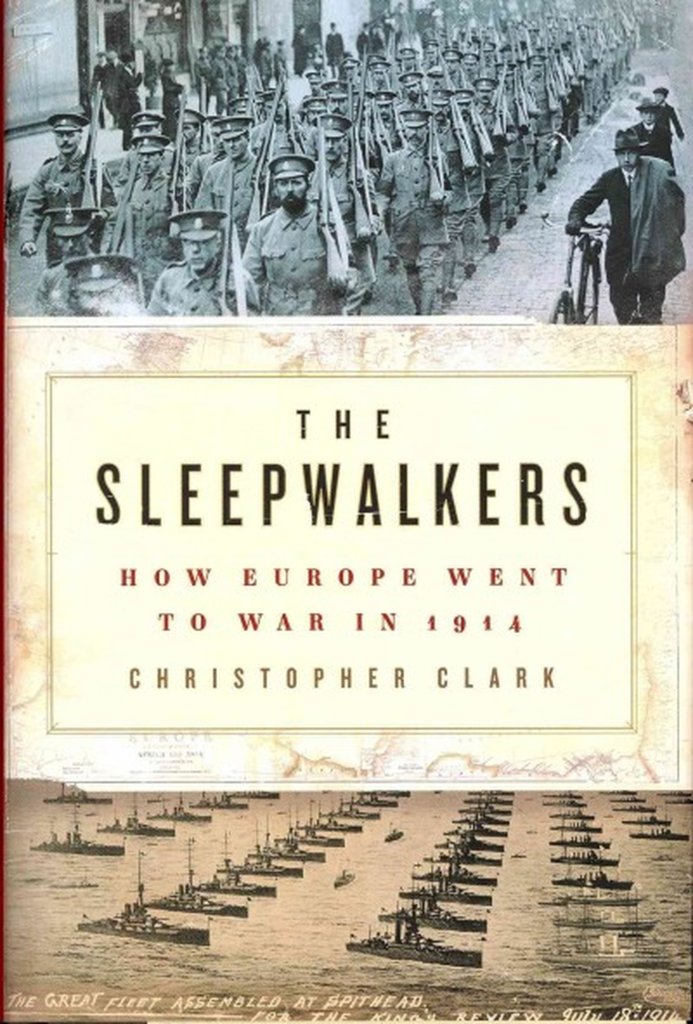 The Sleepwalkers: How Europe Went to War in 1914 (Christopher Clark, 2012)
This book hasn't yet appeared on our must-read list, but it is definitely a classic example of a thrilling book on the impact of a single assassination, and a lot of misunderstandings, which ultimately caused World War 1. After reading this book, you will value the institutions of stability.
Tim Sweijs – Director of Research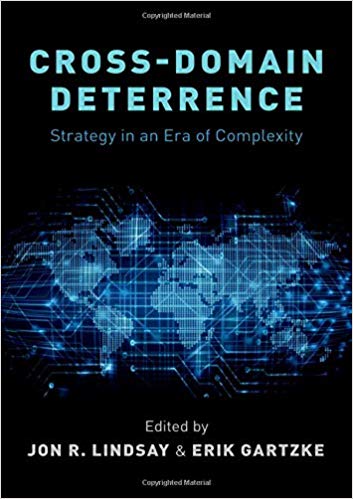 Cross Domain Deterrence: Strategy in an Era of Complexity (Erik Gartzke and Jon R. Lindsay, 2019)
With the changing character of war, the ways in which we design and sustain deterrence will need to change too.
For more information, check out https://global.oup.com/academic/product/cross-domain-deterrence-9780190908645?cc=nl&lang=en&
Jan Frederik Braun – Strategic Energy Analyst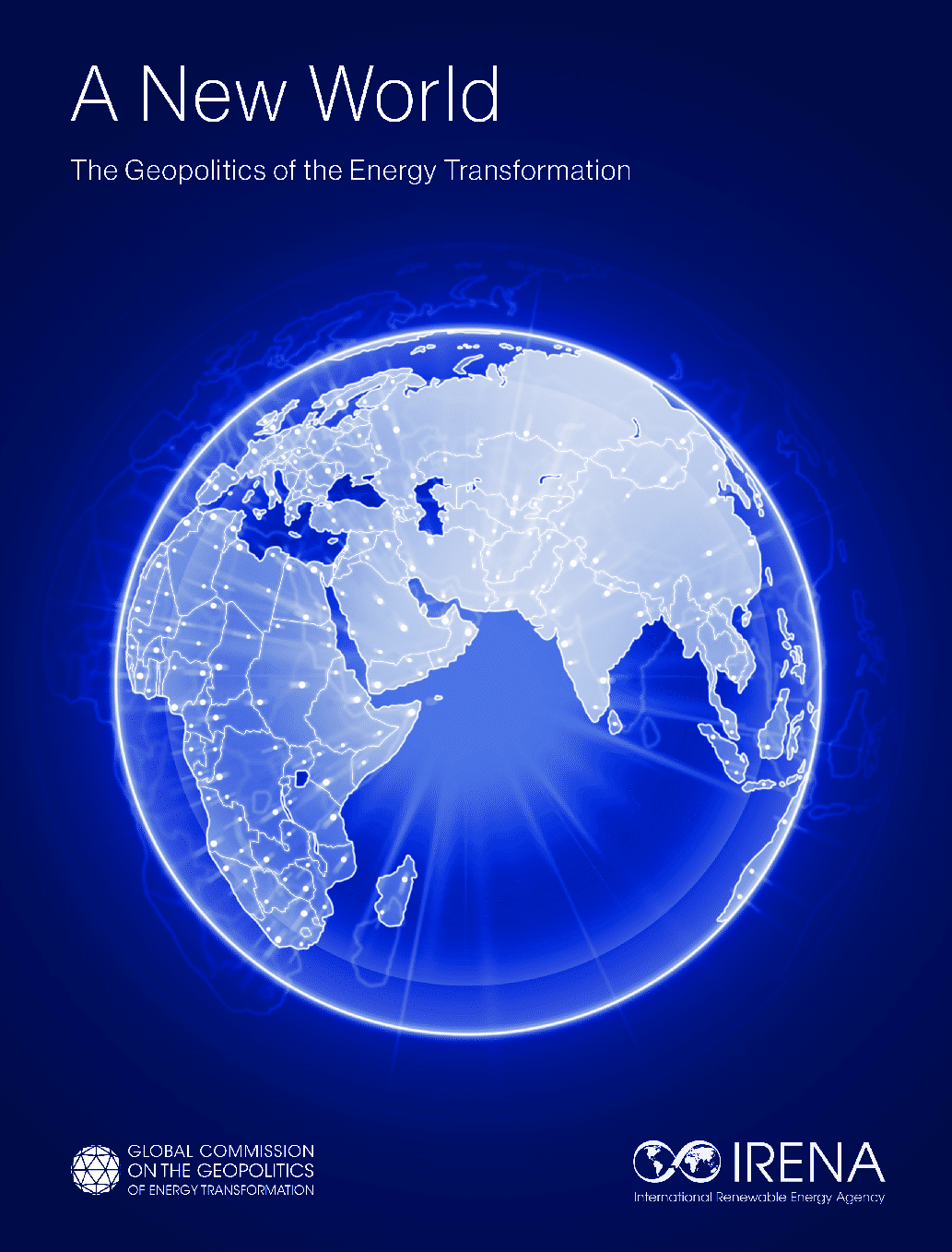 A New World: The Geopolitics of the Energy Transformation (Thijs van de Graaf, et al., 2019)
Officially the first ever, high-level, political report on the subject of the Energy Transformation. Yet, the report is written as a sweeping assessment that maps out the new geopolitical power dynamics driven by the rapid growth of renewable energy. This captivating read heralds the formal and global debate on the 'geopolitics of renewables'.
Download here.
Laura Birkman – Strategic Analyst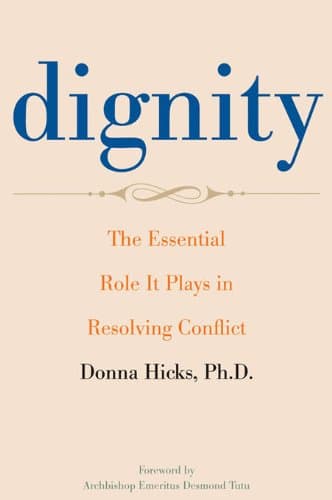 Dignity: The Essential Role It Plays in Resolving Conflict (Dr. Donna Hicks, 2011)
This wise and accessible book explores the concept of dignity. Hicks contends that violations of dignity are often at the root of conflict, that its protection is a fundamental human right, and that establishing a culture of dignity is essential to organizations that want to thrive.
Hicks is a leading expert on conflict resolution (she has mediated conflicts across the globe for over two decades) and works at the Weatherhead Centre in Harvard. I was lucky to attend one of her lectures last year.
https://www.goodreads.com/book/show/12445171-dignity
Patrick Bolder – Strategic Analyst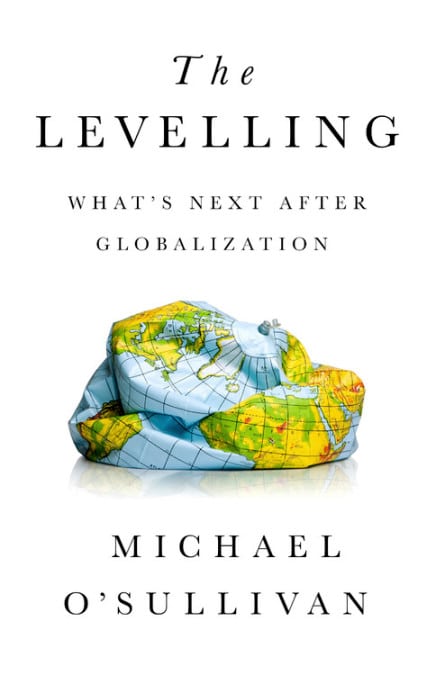 The Levelling: What's Next After Globalisation (Michael O' Sullivan, 2019)
The author describes his vision of a changing international world order. O'Sullivan contends that we will probably move to a multipolar world order, and questions if international institutions are prepared for this. The main players in this multipolar world will be the US, China and the EU. Middle sized players like the UK, Australia and Russia will struggle with their role in this new world order. He envisages a world of low growth and high debt—and calls for a "world treaty on risk." In this new world order, we will have to rethink economic policy, liberty, warfare, interstate tensions, technology and society. 'Levellers' and 'Leviathians' will oppose each other in their approaches to these questions.
Bianca Torossian – Strategic Analyst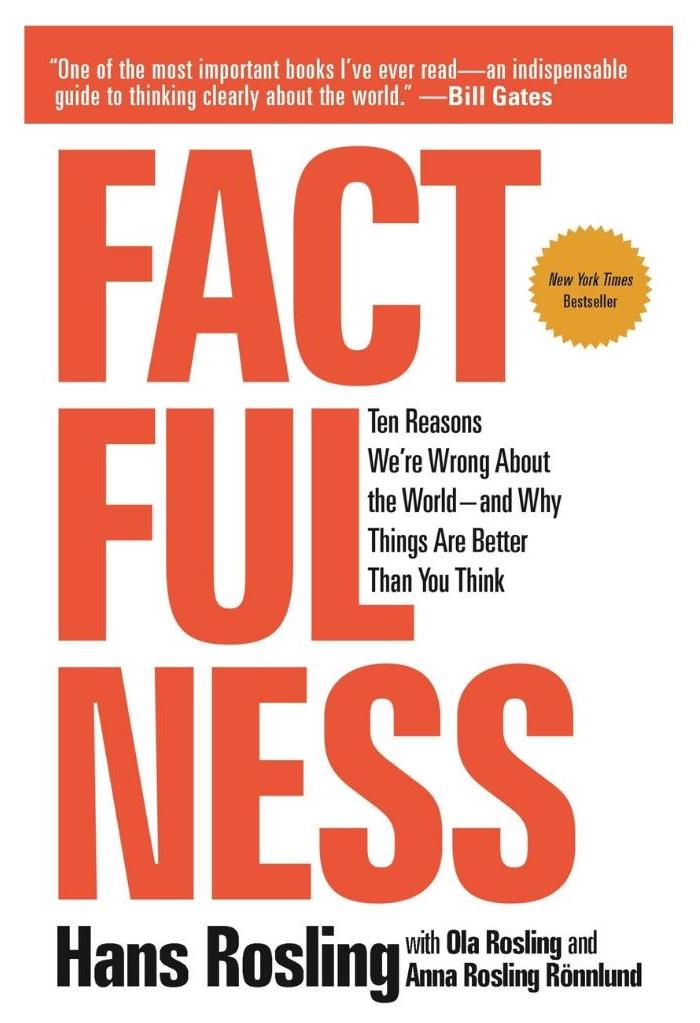 Factfulness (Hans Rosling, 2018)
As Analysts at HCSS, and as humans living in uncertain times, we are acutely attuned to emerging threats and numerous seemingly insurmountable challenges, which can evoke feelings of weariness, cynicism and hopelessness.
This book, which was gifted to me by my mentor Lkol. Michel Roelen, sheds light on how the world, despite being imperfect, is in a far better state than we may believe. Hans Rosling uses data to dispel negative biases we have about global trends, and unveils ways to counter our fear-driven outlooks with a healthy dose of perspective and Factfulness.
Infographics showing how to use Factfulness to manage the barrage of negative information that we receive daily can be found here: https://www.gapminder.org/factfulness/
Bart Schermers – Assistant Analyst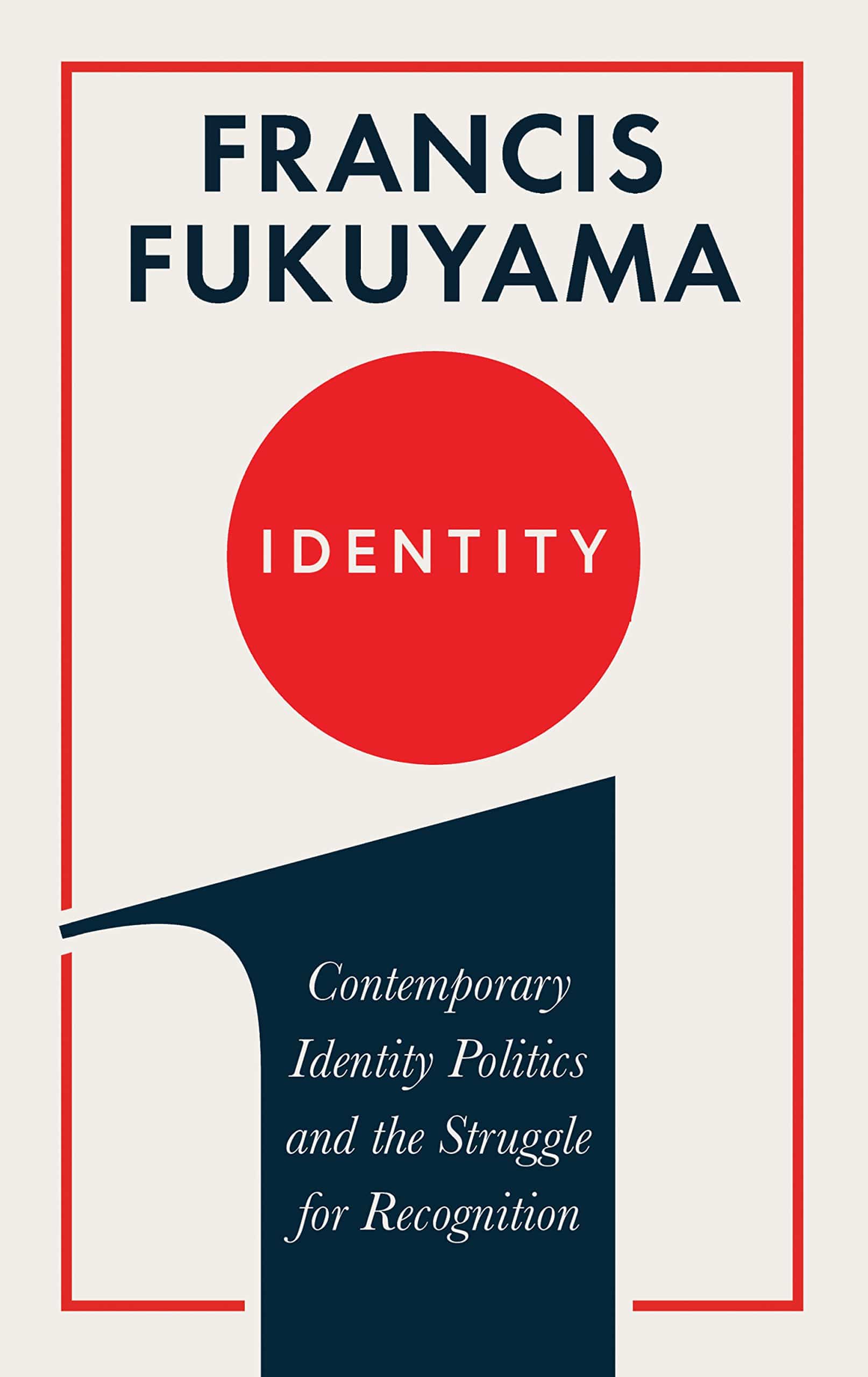 Identity (Francis Fukuyama, 2018)
Political heavyweight Francis Fukuyama ties most political conflicts together in one concept: Identity. From gay marriage in the US, to immigration in Europe, to terrorism around the world, Fukuyama argues that identity lies hidden under the surface as a strong driver of resentment. Fukuyama takes on identity politics and offers his solution to a problem without compromises.
Moos Hulsebosch – Assistant Analyst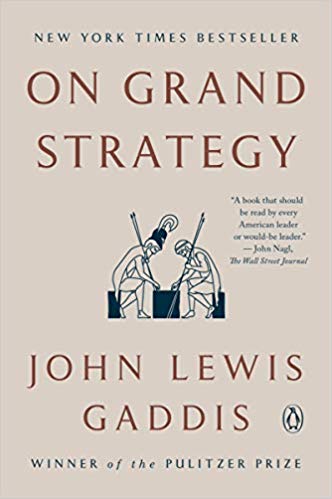 On Grand Strategy (John Lewis Gaddis, 2018)
What do Julius Caesar crossing the Rubicon, Napoleon at the border of the Russian empire, and Lyndon B. Johnson in Vietnam all have in common? On Grand Strategy talks about wars and the necessity to align realistic ends with available means.
Jovana Perovska – Assistant Analyst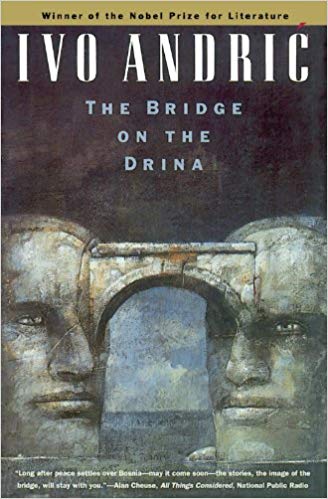 The Bridge on the Drina (Ivo Andric, 1945)
The Bridge on the Drina is a historical novel by Ivo Andric. Andric is the 1961 Laureate for the Nobel Prize in Literature, awarded to him for "The epic force with which he has traced themes and depicted human destinies drawn from the history of his country".
The book is named after The Mehmed Paša Sokolović Bridge over the river Drina in Višegrad (modern day Bosnia and Herzegovina), which serves as a silent witness to over four centuries of history. The storyline revolves around the lives, destinies, plights and relations of the local populations, painting a picture spanning from the time of the bridge's construction in the mid-16th century by the Ottomans, until its partial destruction in World War I.
An impressive work of fiction, The Bridge on the Drina provides an insight into "the strange human game which is called war" and gives us a better understanding of the contemporary history of the Balkans.
Liam van de Ven – Assistant Analyst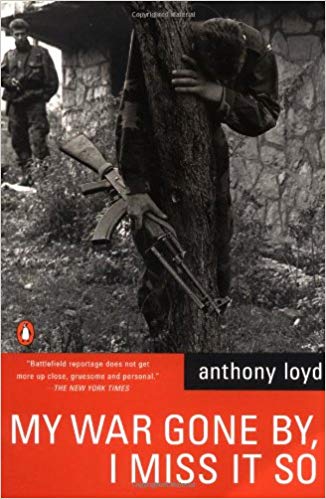 My War Gone By I Miss It So (Anthony Loyd, 1999)
I had to read this book as a second-year undergraduate for one of my courses. I decided to start reading after dinner, and I did not put it down until I had finished it – which was around the time of breakfast.
The Yugoslav War, as experienced and described by Loyd, is a learning moment in world history. This outsider-perspective memoir is telling of the paradoxical nature of ethno-religious conflict and the fragility of the institutions, both social and political, that stand at the roots of a functioning society. These meta-narratives exist in accordance with the often tragic, sometimes funny and always thrilling stories of the individuals and communities encountered by Loyd, as he roamed the besieged streets of Sarajevo and the forest encampments of Serbian warlords.
Amit Arkhipov-Goyal – Assistant Analyst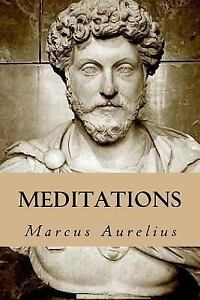 Meditations (Marcus Aurelius)
At a time of a fast changing world and societal polarisation, and individual's search for loyalties and identity, Marcus Aurelius' timeless book written at the time of the Roman Empire still bears relevance today. Aurelius vividly highlights the degree of control we have over the events taking place around us, the factors beyond our reach and how we can engage with these in a calm and composed manner.