Halfgeleiders, oftewel chips, spelen een cruciale rol in de moderne maatschappij. Ze zitten in vrijwel alle elektronische apparaten en auto's. Toen vorig jaar een tekort ontstond aan chips, verstoorde dat vele productieprocessen, wat leidde tot lange wachttijden voor bijvoorbeeld consumentenelektronica. Chips, en de grondstoffen die nodig zijn voor de productie daarvan, zijn daarom strategisch belangrijke producten.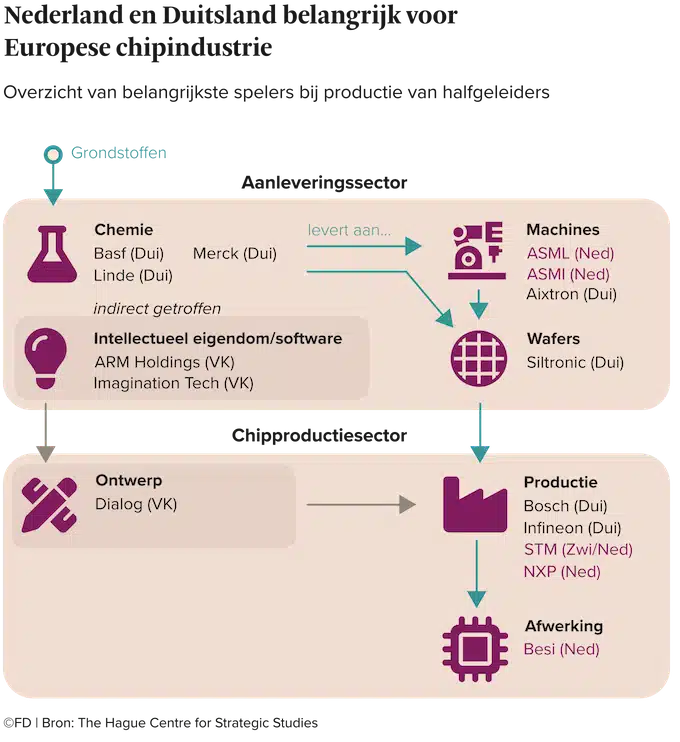 Die grondstoffen, zoals palladium, kobalt en silicium, zitten behalve in chips ook in zonnecellen, windturbines en batterijen. Daarmee is de afhankelijkheid van deze materialen alleen maar groter geworden. Maar die grondstoffen komen wel uit landen die om verschillende redenen als risicovol worden gezien.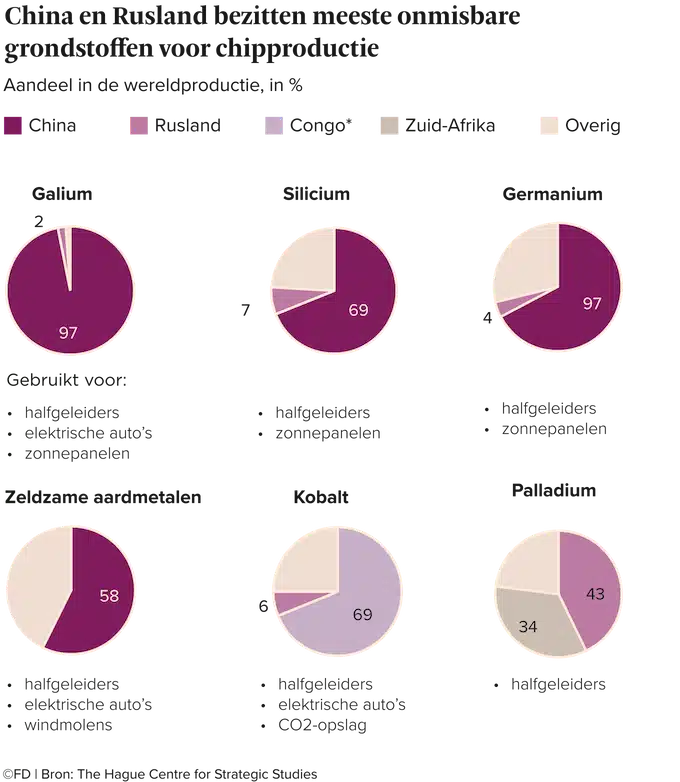 The Hague Centre for Strategic Studies (HCSS) heeft onlangs in een onderzoeksrapport de toeleveringsrisico's uiteengezet voor de Europese chipsector. Niet alleen de risico's van nu, waarbij vooral de geopolitieke spanningen tussen het Westen en Rusland en China meespelen, maar ook die voor over vijf en tien jaar.
Zo zouden China en Rusland, als de spanningen met andere landen blijven oplopen, over kunnen gaan tot een exportverbod van belangrijke grondstoffen. Of zou een mogelijke invasie van China in Taiwan grote logistieke problemen kunnen veroorzaken door de blokkade van zeevaartroutes.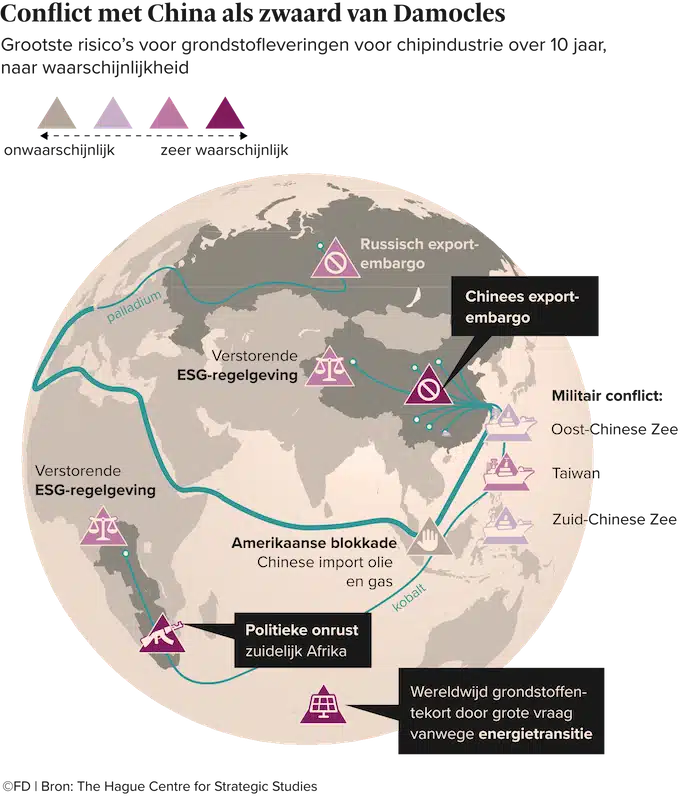 Bron: Financieele Dagblad
Lees het volledige artikel: https://fd.nl/bedrijfsleven/1456044/meeste-grondstoffen-voor-chipindustrie-uit-risicolanden-n1j2cauu9IBr