Three decades ago, the United States and its European allies had high hopes for a new relationship with a Russia that seemed on the path toward democracy. Today, the West faces an authoritarian Russia that has committed genocide in Ukraine and is bent on undermining Western democracies.
Could things have been different, as many have argued, had the United States and its European allies followed a different approach to Russia and to NATO enlargement in the 1990s and 2000s? How will the United States and its NATO allies deter and defend against the threat Russia poses – and an ever-closer Sino-Russian relations – going forward? In this interview HCSS senior strategic analyst Paul van Hooft raises these and other questions with James Goldgeier.
On February 7th 2023, James Goldgeier visited HCSS e as part of the Transatlantic Dialogues event series. The Transatlantic Dialogues series looks at how the relationship between Europe and the United States can be adapted to the geopolitical realities on the 21st century.
James is a a Visiting Scholar at Stanford University's Center for International Security and Cooperation, a Visiting Fellow at the Brookings Institution, and a Professor of International Relations at the School of International Service at American University, where he served as Dean from 2011-17. Previously, he was a professor at George Washington University, where from 2001-05, he directed the Elliott School's Institute for European, Russian, and Eurasian Studies. Before moving to Washington, D.C., he taught at Cornell University. He is a past president of the Association of Professional Schools of International Affairs. He has served as a director for Russian, Ukrainian, and Eurasian Affairs on the National Security Council Staff, and he has held appointments or fellowships at the Library of Congress, the Council on Foreign Relations, the Wilson Center, the Transatlantic Academy at the German Marshall Fund, and the Hoover Institution. He is a senior adviser to the Bridging the Gap initiative, funded by the Carnegie Corporation of New York and the Raymond Frankel Foundation, and he serves as a co-editor for the Oxford University Press Bridging the Gap book series. In addition to authoring or co-authoring four books, he is co-editor (with Joshua Shifrinson) of Evaluating NATO Enlargement: From Cold War Victory to the Russia-Ukraine War, to be published by Palgrave Macmillan in February.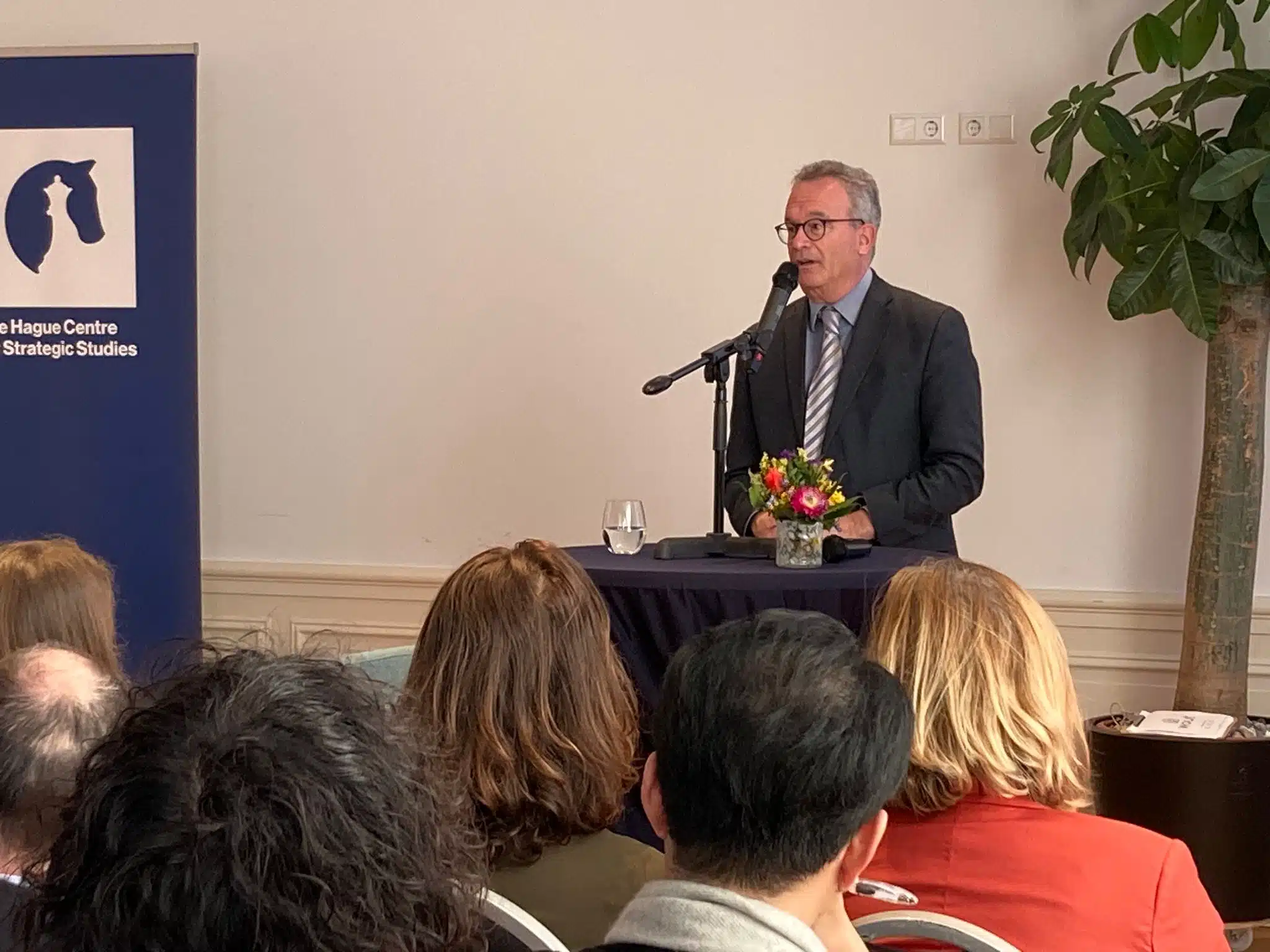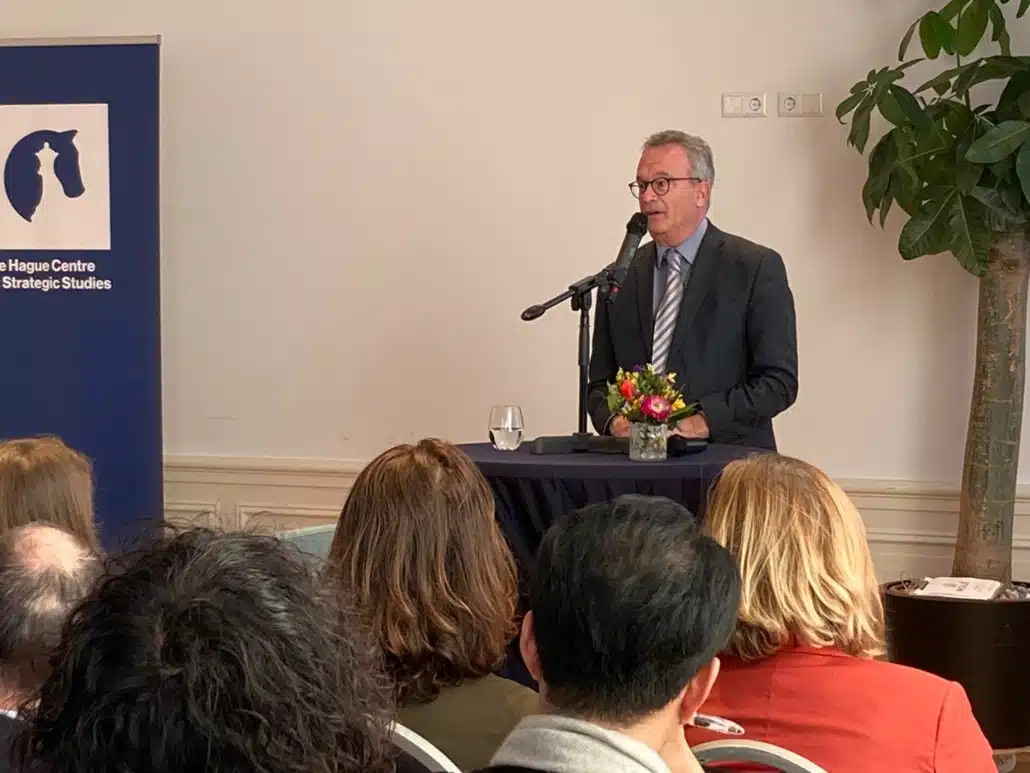 Images from the 2nd Transatlantic Dialogues with: James Goldgeier
The second speaker in @hcssnl's series of "Transatlantic Dialogues" was @JimGoldgeier. Drawing on decades of experience in international security, he shared his insights on U.S. foreign policy, @NATO's relationship with Russia, and the war in Ukraine. pic.twitter.com/OxCKlctXMR

— U.S. Embassy The Hague (@usembthehague) February 9, 2023