HCSS was proud to organise and co-host the Symposium "Rethinking Fire and Manoeuvre across physical and non-physical aspects of domains" together with NATO HQ Supreme Allied Command Transformation yesterday.
The symposium focused on what the future of warfighting means for the alliance. Consisting of a day of discussions led by top European and North American defence and security experts, it convened representatives from across the alliance to support this work. The overall purpose was to set the scene for the next Chiefs of Defence Conversation led by SACT in January.
HCSS Director of Research Tim Sweijs and Richard Perks, Defence Planning Programme Manager at NATO Allied Command Transformation (ACT), kicked off the event with a word of welcome and speeches on the future of warfighting.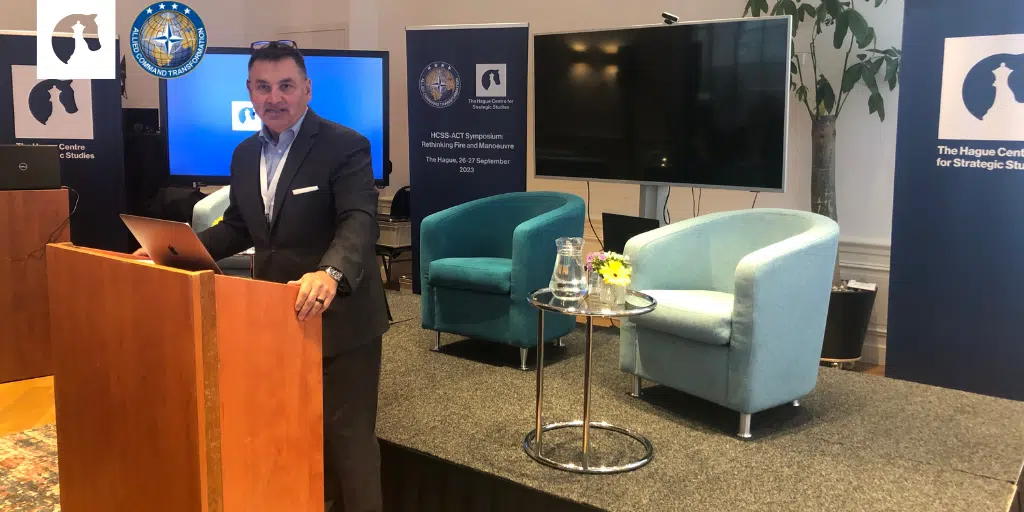 Brigadier General (Ret.) Ben Barry (International Institute for Strategic Studies) subsequently presented a keynote address, challenging the audience to think critically about what the future of war looks like for NATO. He then sat down with Tim Sweijs and HCSS founder Rob de Wijk for a Q&A session.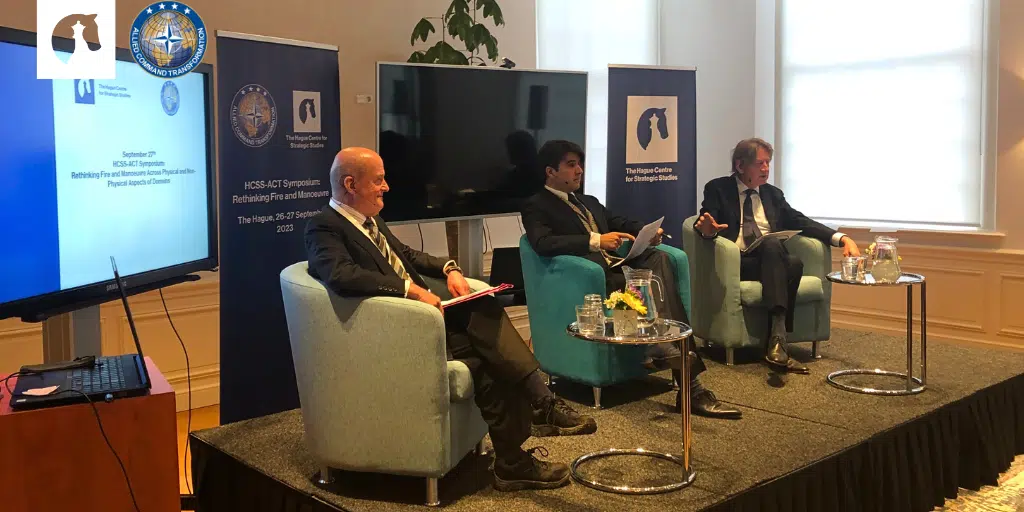 Our first panel on "Warfighting across Shaping, Contesting and Fighting", chaired by Sweijs, asked hard questions about Multi-Domain Operations, one of the biggest ideas dominating Western military thinking, featuring contributions by Olivier Schmitt (Center for War Studies, University of Southern Denmark) on "MDO and the Future of War", Dwight "Buzz" Philips (RAND Corporation) on "MDO in the US – Threats and Solutions" and Heather Venable (USAF Air Command and Staff College) on "MDO across Warfighting Contexts".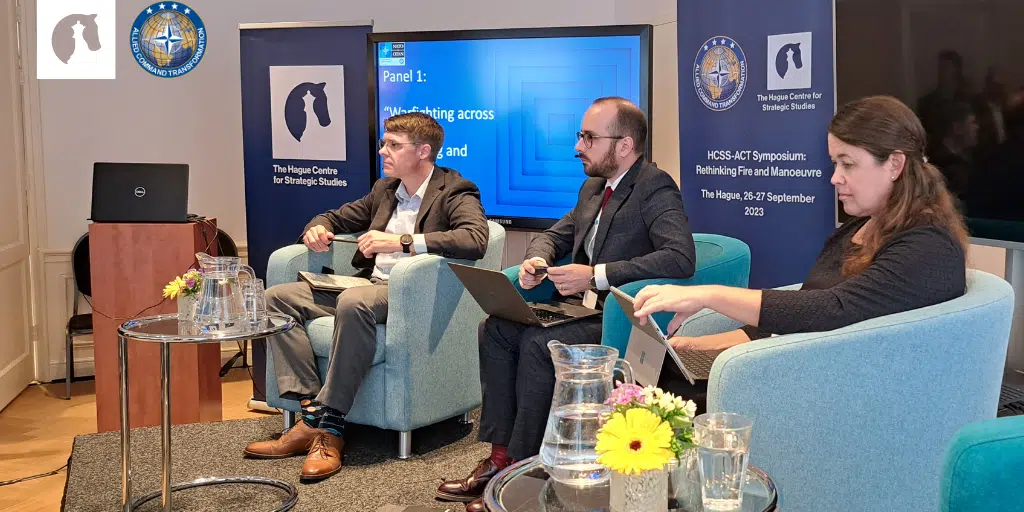 What does emerging technology mean for the future of warfare? Can Europe build what it needs to defend itself? Our 2nd panel on "Technology and the Changing Fight", chaired by Antonio Calcara (University of Antwerp) explored these (and more) challenging questions for NATO. Featuring panellists Nina Kollars (U.S. Naval War College) on "The Impact of EDT and the Conduct of Contemporary War", Élie Tenenbaum (Ifri – Institut français des relations internationales) on "Capability, Capacity, and MDO", and Simona Soare (European Parliament) on "Europe's Defence Technology Base".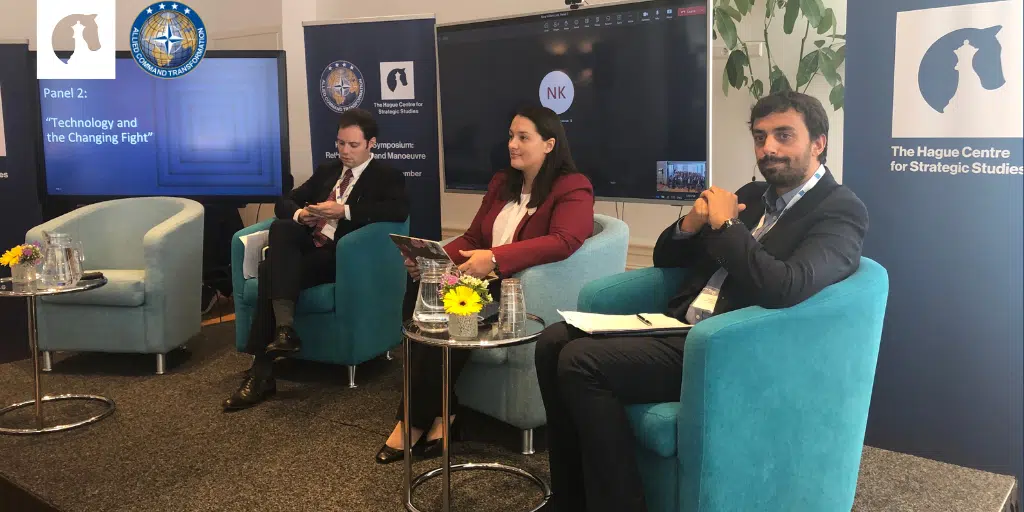 Before the lunchbreak, our audience was treated to a special virtual expert Op-ed by Elena Wicker (Army Futures Command) on "Faddish Language in Military-Strategic Thinking".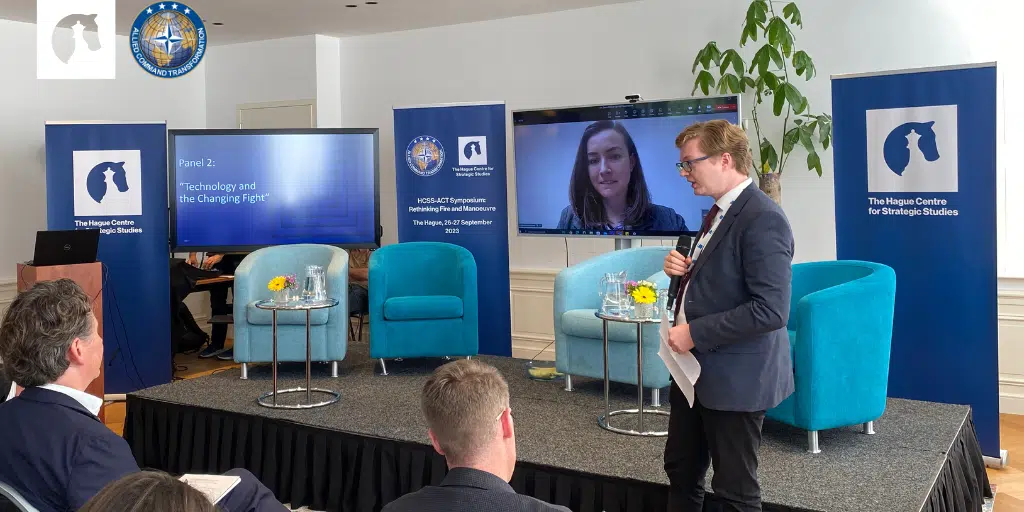 The 3rd and final panel of the day on "The Future of Command in NATO", chaired by HCSS strategic analyst Davis Ellison, dove deep into the question of what does it mean to 'command' in contemporary warfare. Different cultures, services, and government action all have to be coordinated. But how? And what does it look like? Expert panellists Jim Storr (on "The Changing Character of Command"), Henrik Breitenbauch of the Royal Danish Defence College (on "The Future of NATO Command and Control") and HCSS senior strategic analyst Paul van Hooft (on "Economic and Military Denial and Command Across Instruments of Power") picked apart this tricky subject.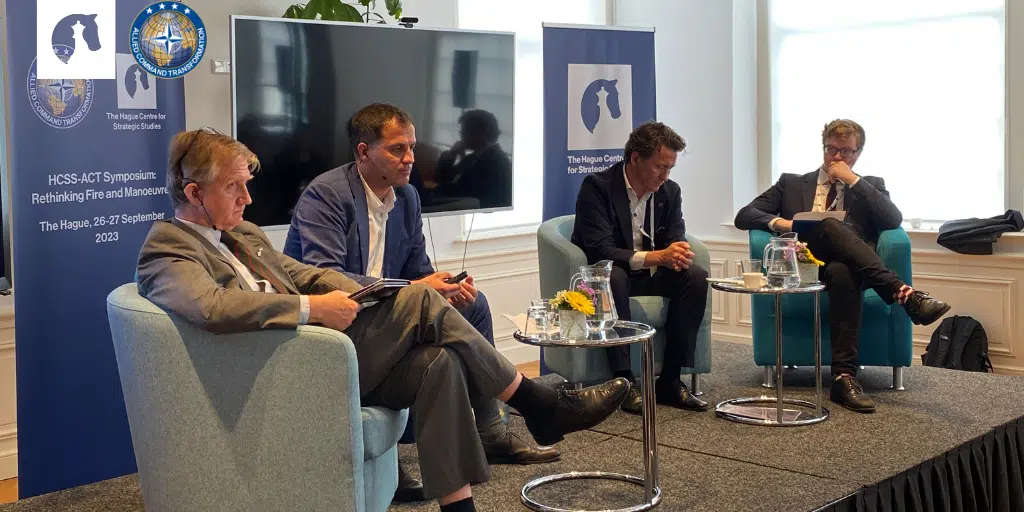 During the closing ceremony, Col. Dan Hansen (HQ SACT) and Tim Sweijs looked back at a successful event, superbly organised by HCSS conference manager Karlijn Velthuis.
The symposium was held under the Chatham House rule.