Accompanied by ambassador Lauri Kuusing, the Estonian Parliament's Foreign Relations Committee visited HCSS today. Representatives of all parties in the Estonian parliament were present. The longer term consequences of the Russian invasion in Ukraine were discussed. In the face of a protracted conflict, a shared concern was Western commitment to continued maximum support to Ukraine's war efforts.
Besides HCSS, the Foreign Affairs Committee also met with experts from the Parliament of the Netherlands, the International Criminal Court and the Ministry of Foreign Affairs of the Netherlands.
Chair of the Foreign Affairs Committee Marko Mihkelson said that the main topic of all meetings held in the Netherlands would be giving even stronger military, economic and political support to Ukraine to help the country win the war with Russia. "Ukraine is fighting for the whole Europe. We will certainly discuss with our colleagues how to help Ukraine also on their path to the European Union," he added.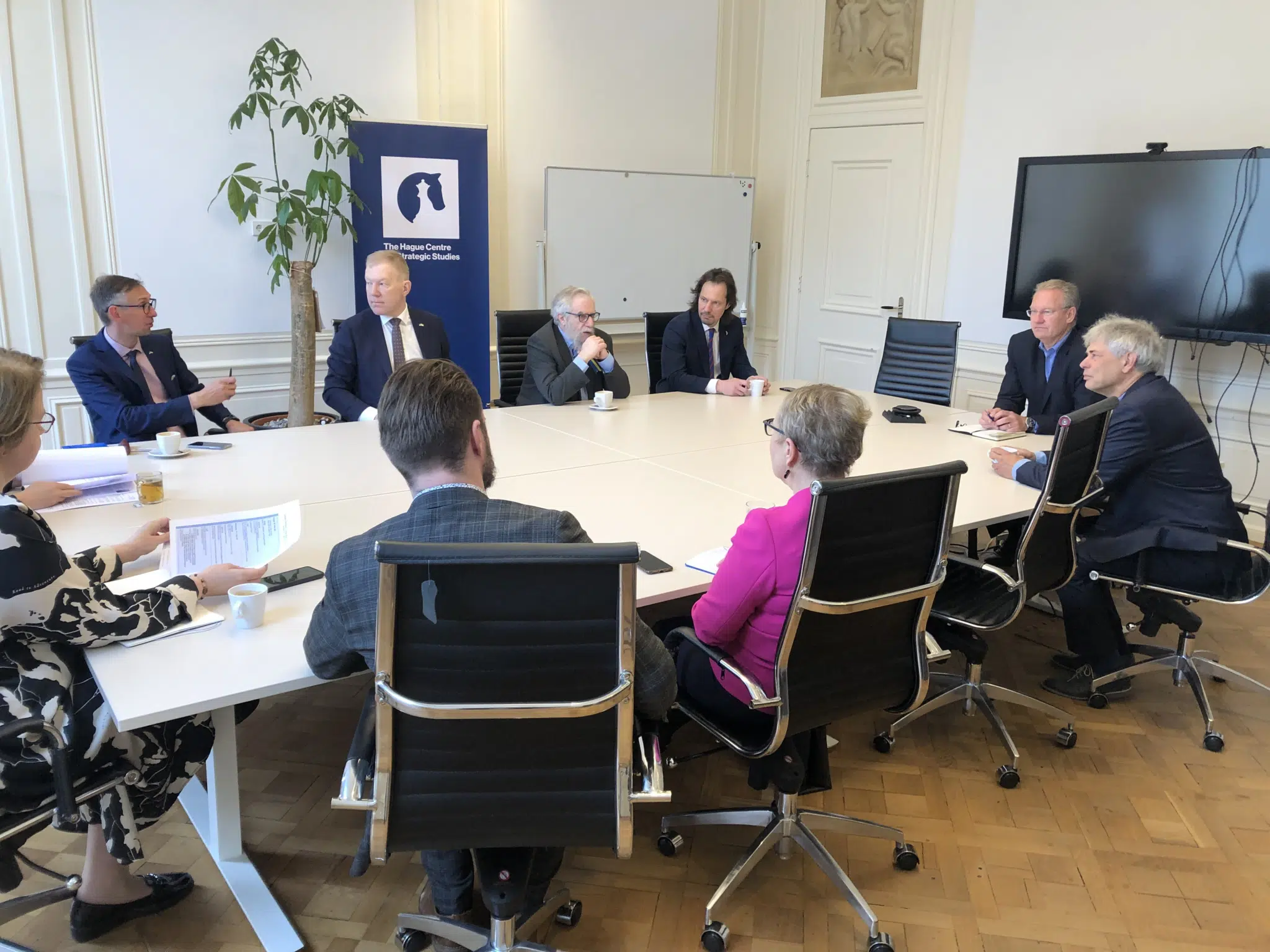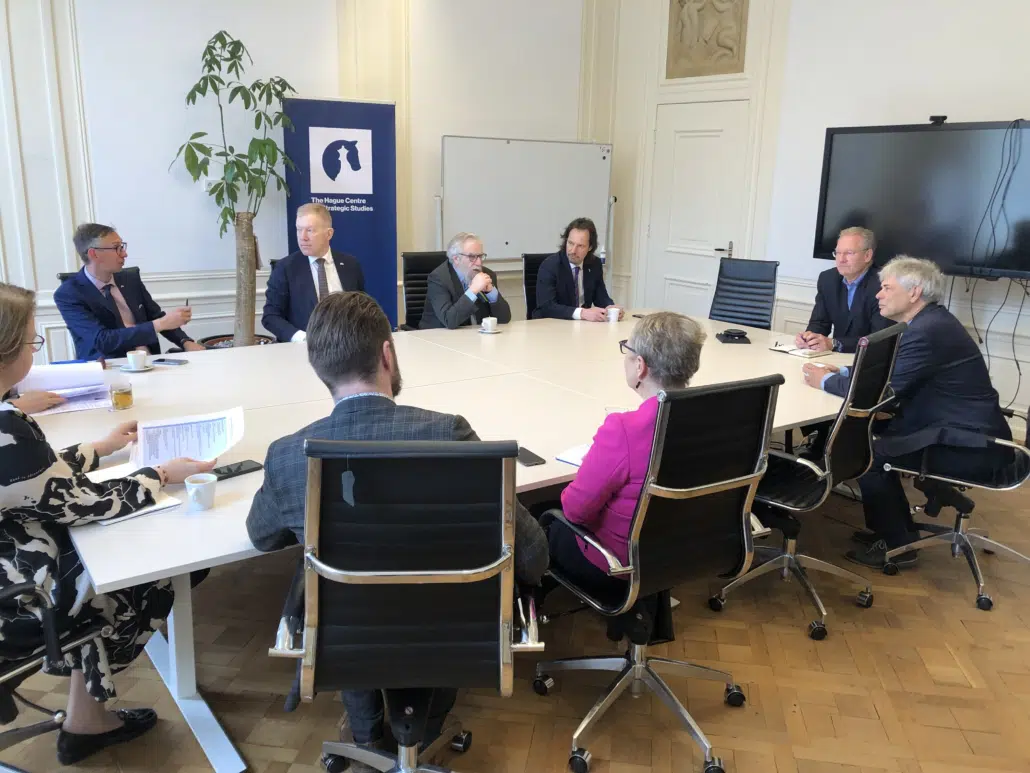 Bron: Parliament of Estonia