Lavender from the Provence, ruins in Greece, energy grids in Spain and mines in the Marche; all have something in common:
These features are going to be mapped in an epic journey covering the past, the present and the future scope of the Mediterranean region of Europe in the context of climate change. With a key focus on durum wheat production under pressure of the weather we are going to build a crowd generated model to train machines. By visiting 20 regions, we will generate a data label set taking into account the grand diversity of the region, allowing researchers later to build models so we can automatically monitor how this important crop is affected in a changing world. This knowledge generated will help us to better anticipate on what is common directly related to climate change mitigation to secure our feature.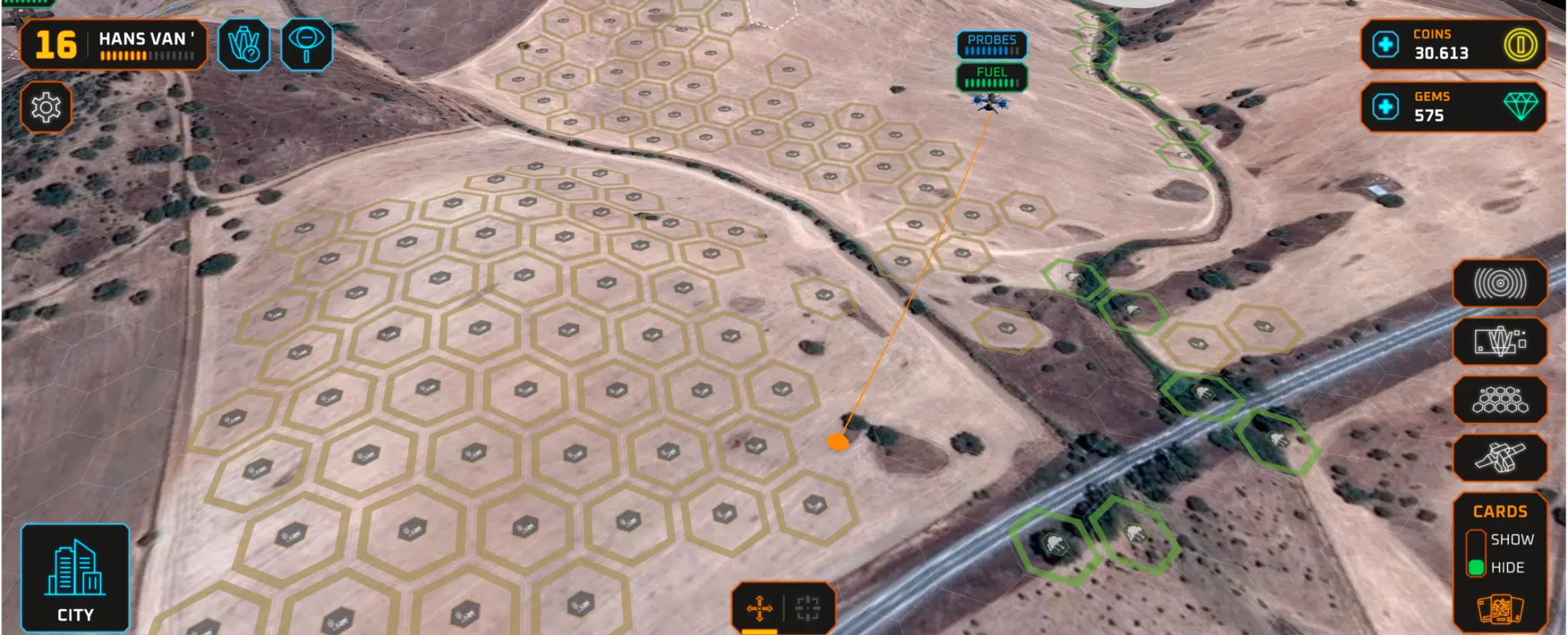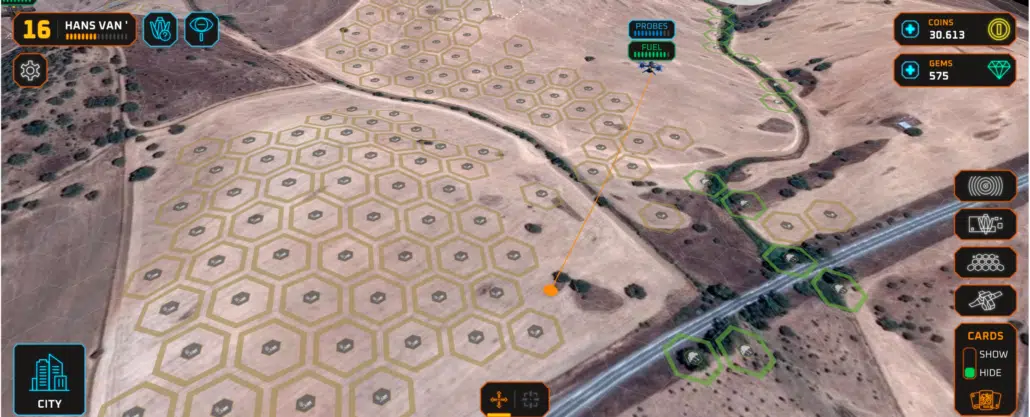 Using a crowd which is trained to visit each area, using very high resolution satellite imagery down to a 30 centimeter resolution, we are generating data labels to be used in conjunction with open data at 10 meter resolution. By strategically using resources we have developed the method, that we use humans what they are best at, and simultaneously anticipate on the capability of machines to do the heavy lifting afterwards. By carefully sampling regions taking all diversity into account what there is to be expected, we are building a training dataset to represent what is present in its entirety and thus let us understand and build a better feature together with our partners empowered by a crowd, just by playing the game Cerberus.
As for Cerberus: in our game we are building the true metaverse. By recreating real world environments we immerse and engage the players into the exploration of what is interesting. While our key target is to map wheat and other important crops, we engage the players to find and seek features tangling our human curiosity driven by a back story telling the public something interesting about each of the regions emphasizing on the importance of diversity and the need to preserve.
Did you know? In France rice is cultivated, and from space it is easily confused with wheat, while in Italy we seek an adventure to reveal more about the Roman past.. ..and there also comes a witch house in play and some strange patterns only to be seen from space, which could have been caused by spacecraft as we know from movies.

Hans van 't Woud
So, this summer, starting in Portugal, we will set up and release new areas in sequence. For now, what is yet to come after Italy, is a bit of a secret, but we do know what they say about the origin of civilization.
Ah, and as a last note: we will conclude this journey in Egypt, as a tribute towards the creators of our game client Cerberus. You will find, even today as for agriculture, there is still much to be learned from these people who basically have invented astronomy.
More news to come soon, and visit facebook.com/cerberusgame to join the community and set off, even if you are not sitting in your camp chair 😉
This project is a joint operation of BlackShore, 52 Impact B.V., The Hague Center for Strategic Studies and is supported by the European Space Agency (The ESA Φ-lab). All generated labels are intended to be delivered as open data, and will be shared through ESA's AI4EO Initiative.
Source: Hans van 't Woud
Find out more about the Crowds & Machines Project