The Hague Centre for Strategic Studies (HCSS) recently hosted a group of undergraduate university students from William and Mary College on Friday, June 9th. William and Mary College is premier public research university in the U.S., which ranks 7th in the country for undergraduate teaching. The visit aimed to deepen the students' understanding of climate security, while also exploring the application of data and causal modelling in this critical field.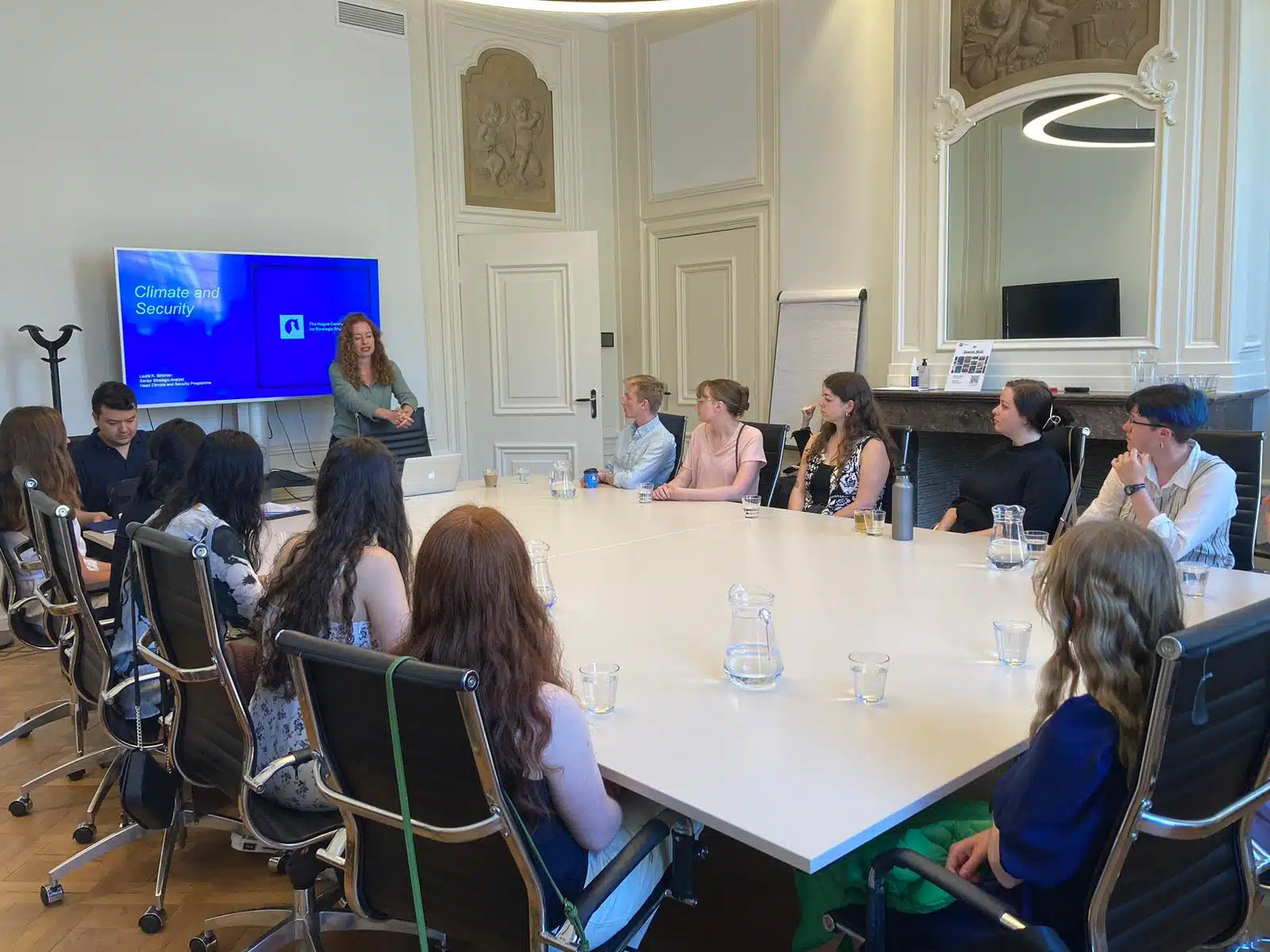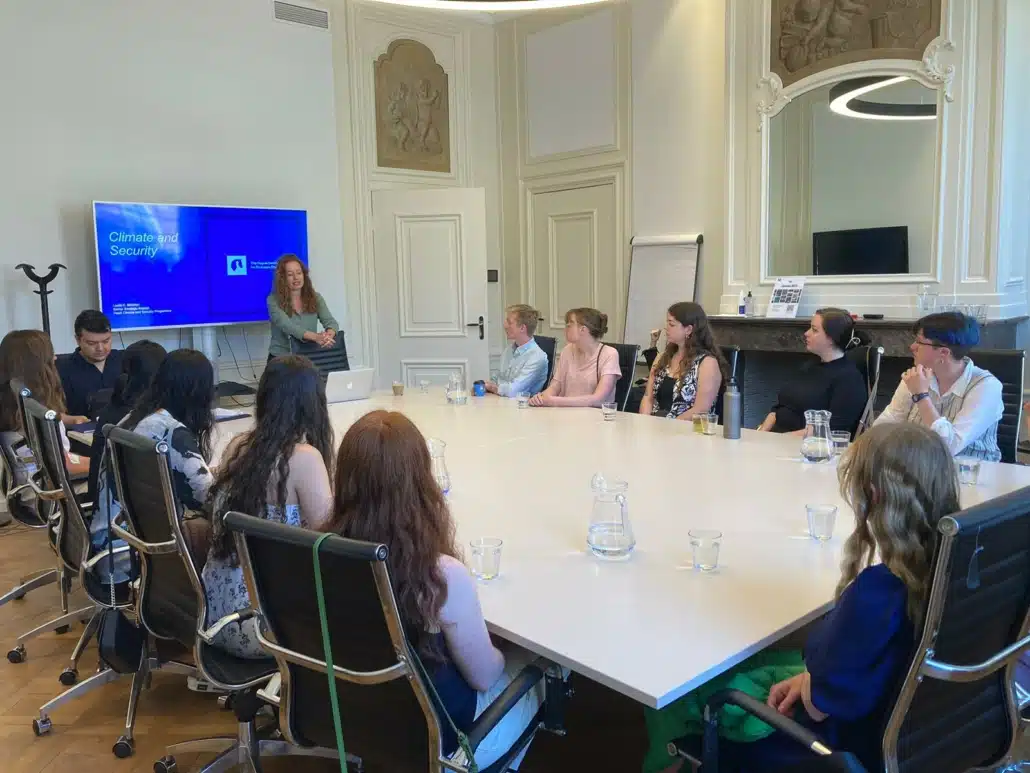 The students were introduced to the field of Climate Security and its significance, by Senior Strategic Analyst and Head of the HCSS Climate and Security Programme Laura Birkman. Laura discussed HCSS work on Climate-Proofing the Military, ongoing HCSS efforts for Water, Peace and Security Partnership and the International Military Council on Climate & Security. The students were also given an introduction into the application of data science techniques to climate conflict and geopolitical phenomenon by Chief Data Scientist Ninoslav Malekovic, who manages the HCSS Datalab. Ninoslav shared his knowledge and expertise, providing the students with valuable insights into how data analysis and causal modelling can contribute to understanding climate security dynamics and inform effective policy responses.
The students and faculty members conveyed their appreciation for the visit to HCSS and the informative discussions held during the session. They particularly praised Laura and Ninoslav's ability to highlight the importance of diverse academic backgrounds and interdisciplinary collaboration within the climate change and security arena. Laura and Ninoslav were assisted by Water Peace and Security Intern, Matti Suomenaro.