On June 20-21, Lieutenant-Colonel Patrick Bolder, Strategic Analyst at The Hague Centre for Strategic Studies, participated in Carnegie Europe's Summer Academy on "Understanding Industry Influence on EU Defense Policy" in Brussels.
The event brought together researchers, journalists, analysts, policymakers, and industry representatives to better understand the drivers of EU defense policy decisions. Thought-provoking presentations and discussions were held about what does, and what doesn't work in cooperation on defense projects.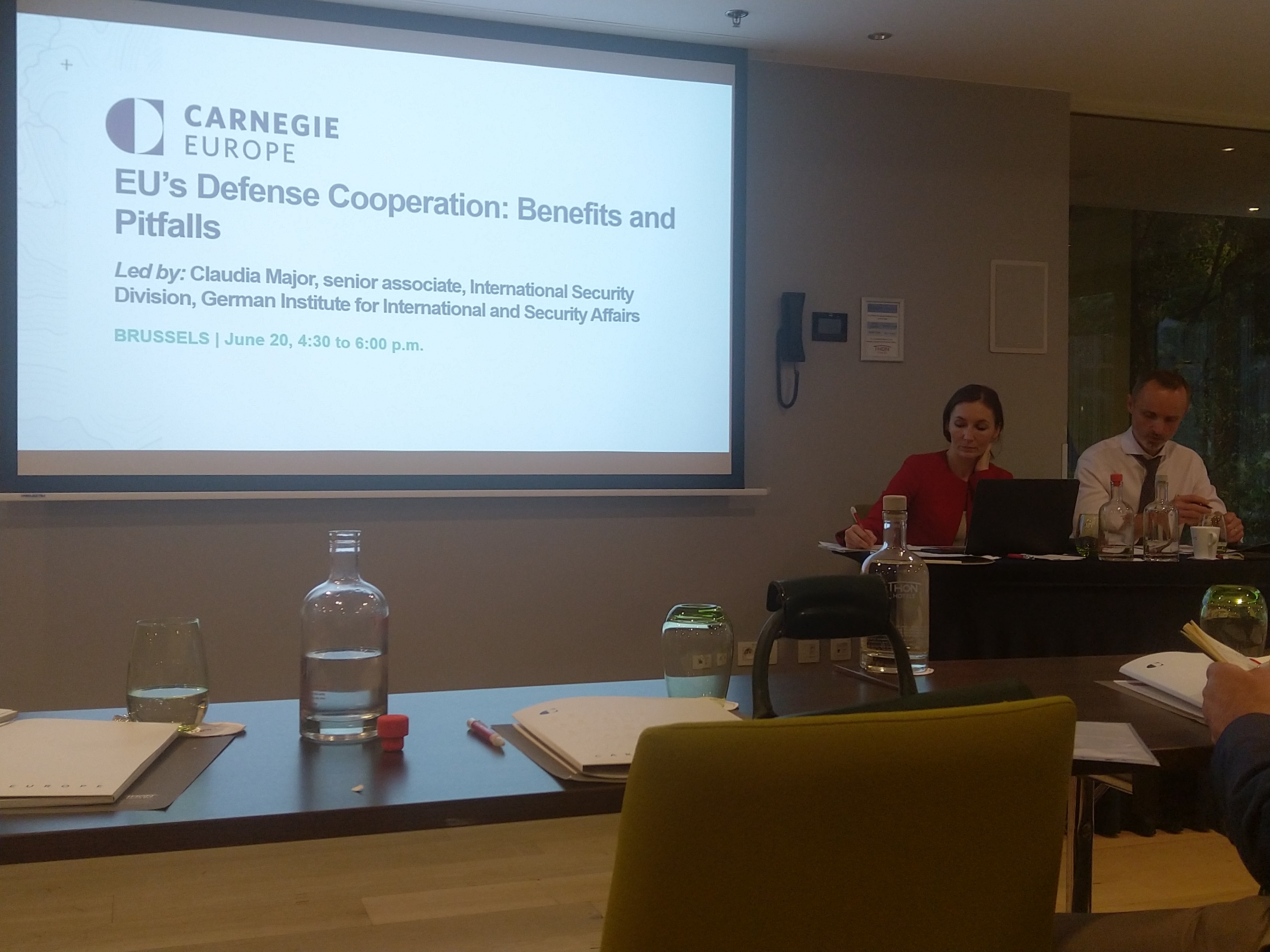 One of the current problems in the EU is a lack of leadership: due to Brexit, the UK is completely divided, France has become less institutional and more pragmatic, but is still not completely trusted, and Germany has a lack of ambition to take the lead.
For the first time in its history, the European Union is slated to invest vast public funds in military technologies. On present trends, it will become the fourth largest defense spender in Europe after France, Germany, and the United Kingdom within a decade. While defense is one of the most complex and specialized areas of public policy, its opaque nature means it is also one of the least scrutinized. EU decision-making processes and industry influence in this field are often poorly understood, which in turn feeds skepticism and unease on the part of citizens and taxpayers.