Autonome (wapen)systemen zijn volop in ontwikkeling, wat gepaard gaat met felle discussies. Het kleine Hengelo behelst een bedrijf dat deze technologie onderzoekt en ontwikkelt: Thales Nederland, dat bijna onmisbaar is geworden voor onze krijgsmacht. Maar dat Thales iets kan ontwikkelen en er geld mee kan verdienen, betekent dat ook dat ze het dan maar altijd doen? Dát en meer hoor je in deze aflevering van De Strateeg. Te gast bij Paul van Liempt is Lukas Roffel, Chief Technical Officer van Thales Nederland.
De hoogtechnologische toepassingen die bij Thales worden ontwikkeld, zijn ongelofelijk belangrijk voor de militair-strategische doelen van de Nederlandse overheid. Wat doet het bedrijf dan als een land als Rusland aanklopt met een zak geld, om die technologie voor de Nederlandse neus weg te kapen? En wil Thales ook echt alles ontwikkelen wat het kan, of zitten daar grenzen aan? Hoever zijn ze in Hengelo eigenlijk met die autonome systemen en is de Nederlandse regelgeving op dit gebied een zegen of een vloek? Het komt allemaal aan bod in deze aflevering van De Strateeg.
Luister hier naar de nieuwe aflevering van De Strateeg: Mag Vladimir Poetin komen shoppen in Hengelo?
Over deze podcast:
Podcast De Strateeg verschijnt eens in de twee weken bij BNR, abonneer je via bnr.nl/destrateeg om geen enkele aflevering te missen, of luister via de BNR App, Spotify, Apple Podcasts of je eigen podcastapp.
Host: Paul van Liempt | Redactie: Diederik de Groot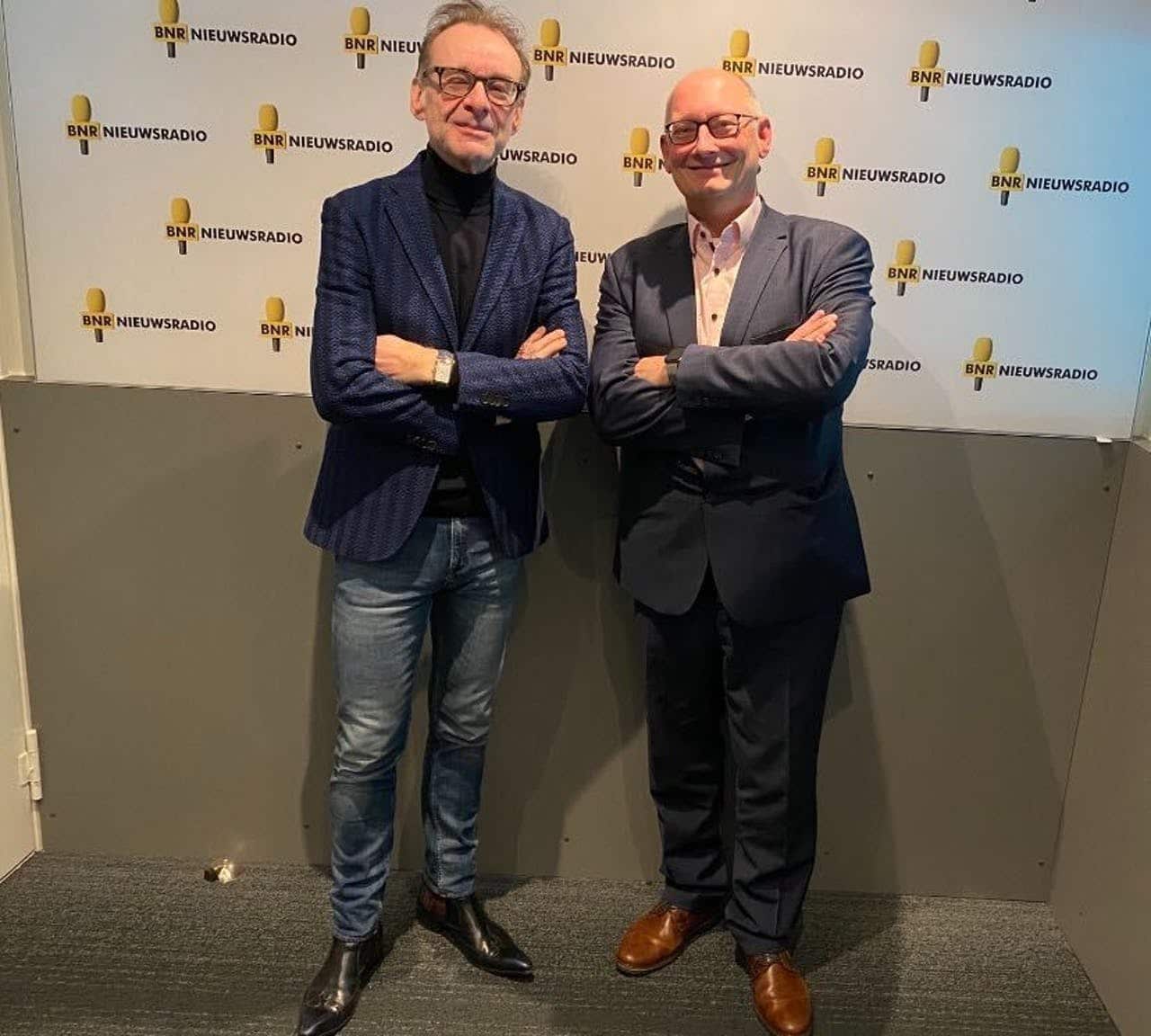 Presentator Paul van Liempt (L) en Lukas Roffel van Thales Nederland. (NB: deze foto werd genomen voor het coronavirus Nederland bereikte). Bron: BNR