De Nederlandse Landmacht is bezig zichzelf ingrijpend en blijvend te veranderen. Steeds meer aandacht en geld is er voor een belangrijke innovatie: robotica en autonome systemen. Die systemen nemen steeds meer werk over dat eerst door mensen werd gedaan. Hoe ver is ons leger hiermee?
Wat zijn de voordelen en wat de heikele punten? En in hoeverre zijn mensen straks überhaupt nog nodig om oorlog te voeren? Dat bespreekt Paul van Liempt in deze aflevering van De Strateeg. Te gast zijn Sjoerd Mevissen, binnenkort commandant van de RAS-eenheid van de Landmacht, en Michel Rademaker, mede-oprichter en adjunct-directeur van het Den Haag Centrum voor Strategische Studies.
Luister de uitzending hier: Kan een militair een computer vertrouwen?, of via Spotify of Apple Podcasts.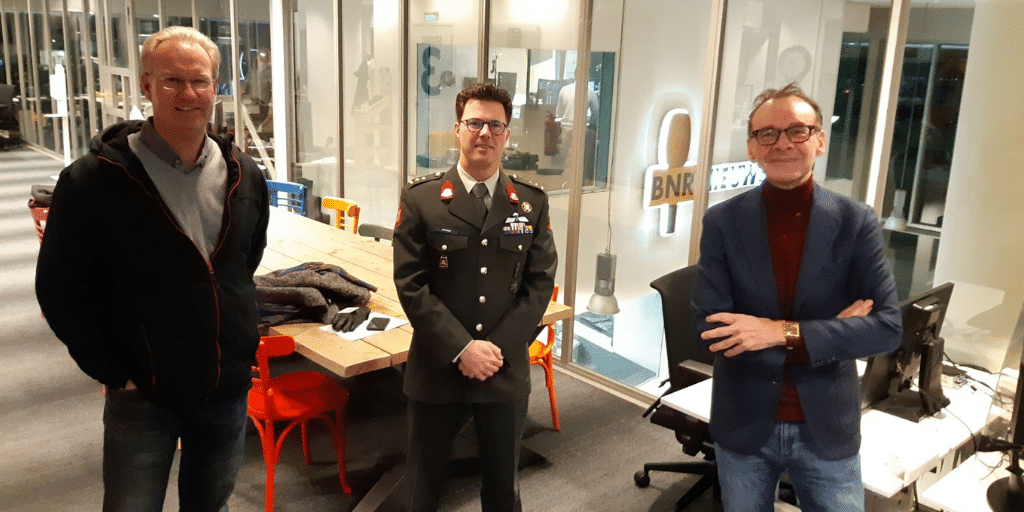 De Strateeg verschijnt eens in de twee weken. Abonneer je via bnr.nl/destrateeg om geen enkele aflevering te missen.
Host: Paul van Liempt | Redactie: Diederik de Groot
Documentaire
Het Den Haag Centrum voor Strategische Studies maakte een documentaire over robotisering bij de Landmacht: