Cyber capabilities: what are the most and least transparent countries? In their latest Chaillot paper "A language of power – Cyber defence in the European Union", the EU Institute for Security Studies (EUISS) make use of the HCSS Cyber Arms Watch to examine the evolution of the EU's Cyber Defence policy and analyse the role of cyber defence within the Union's broader security strategy.
The Cyber Arms Watch, published by HCSS in May 2022, offers a transparency index on the offensive cyber capabilities of 60 states. It compares the degree to which states are transparent about their declared cyber capabilities to outside perceptions of those capabilities.
Transparency on states' cyber capabilities helps reduce misunderstandings and gives more predictability in the international #security environment. This contributes to reducing the risks of conflict. However, countries are often reluctant to release such data.
Declared capabilities rating indicates to what extent a state publicly discloses information about its offensive Cyber Capabilities.
On the other hand, Perceived Capabilities Rating indicates how outsiders observe the offensive cyber capabilities of a state, using open-source information.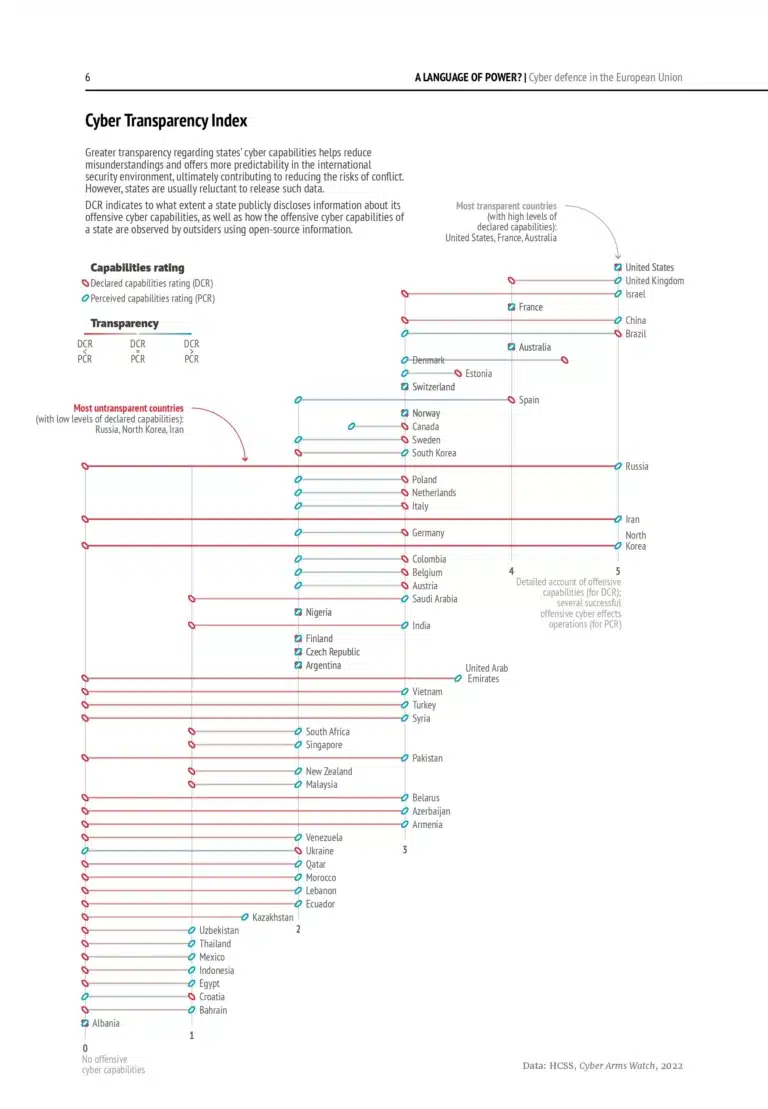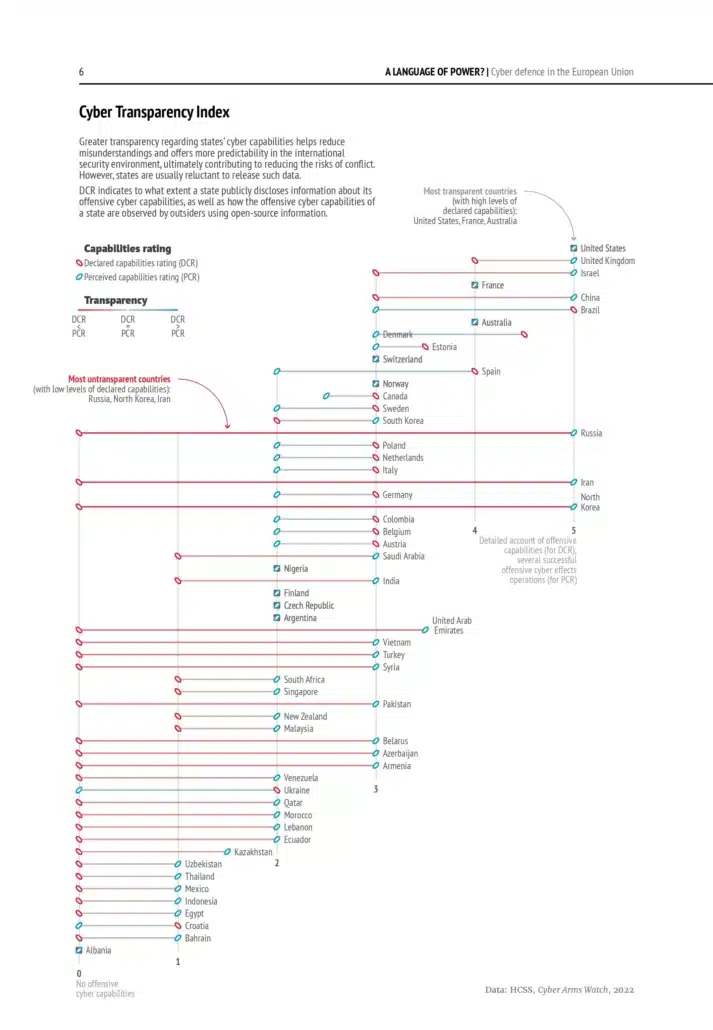 Most transparent countries with high level of declared capabilities:
United States
France
Australia
Least transparent countries with low level of declared capabilities:
The Cyber Arms Watch can be found on the HCSS website here.